Turmeric teaThis is a quick weight-loss drink that can be used to reduce belly fat as well and other fats. This home remedy can help you lose weight and maintain a healthy diet. Other weight loss drinks include ginger water and lemon water as well as hibiscus, tulsi, and ginger water.
Turmeric is a powerful ingredient in both our daily lives and our kitchens. It has many uses, both internally and externally. Turmeric is also great for curries as it gives off an amazing color.
Suggested
liver detox drink to flush
Jump to:
About turmeric
Turmeric, a yellowish root, can be used in Indian cuisines. It can also be used in various ways to treat common ailments such as cold and cough.
Uses for turmeric
It's a good choice for cooking as it adds a lot of colour to dishes.
You can grind the spice before adding it into the dish. Turmeric powder is readily available at markets.
It also has many healing properties.
It can be used in home remedies to treat different ailments such as cold and flu.
They are commonly used as an ingredient to remove tan or to treat pigmented or tanned complexions.
It has been used for centuries to treat many ailments. One of these issues is weight loss.
You might also like to check out other recipes using turmeric, such as turmeric water and turmeric coffee.
How does turmeric tea aid in fat loss?
Turmeric is made up of a powerful ingredient called "curcumin", which aids in reducing body fat.
Although 'Curcumin" plays a significant role in helping to suppress fat, it is not fully absorbed by the body. Add black pepper to your tea to increase absorption.
This detoxifying drink is lightening and helps to reduce excess fat when taken regularly.
This drink contains very few ingredients which makes it an effective fat loss drink.
This drink is made with honey, ginger, turmeric, black pepper, and honey. The water is then boiled to allow all the flavours to steep into the water.
When this flavoured water is consumed empty stomached, it acts inside the body. It helps to keep our body clear of other problems like colds or coughs.
Other weight loss ideas to look into include apple cider vinegar and lemon, healthy overnight oats for weight loss, scrambled whites, and many others.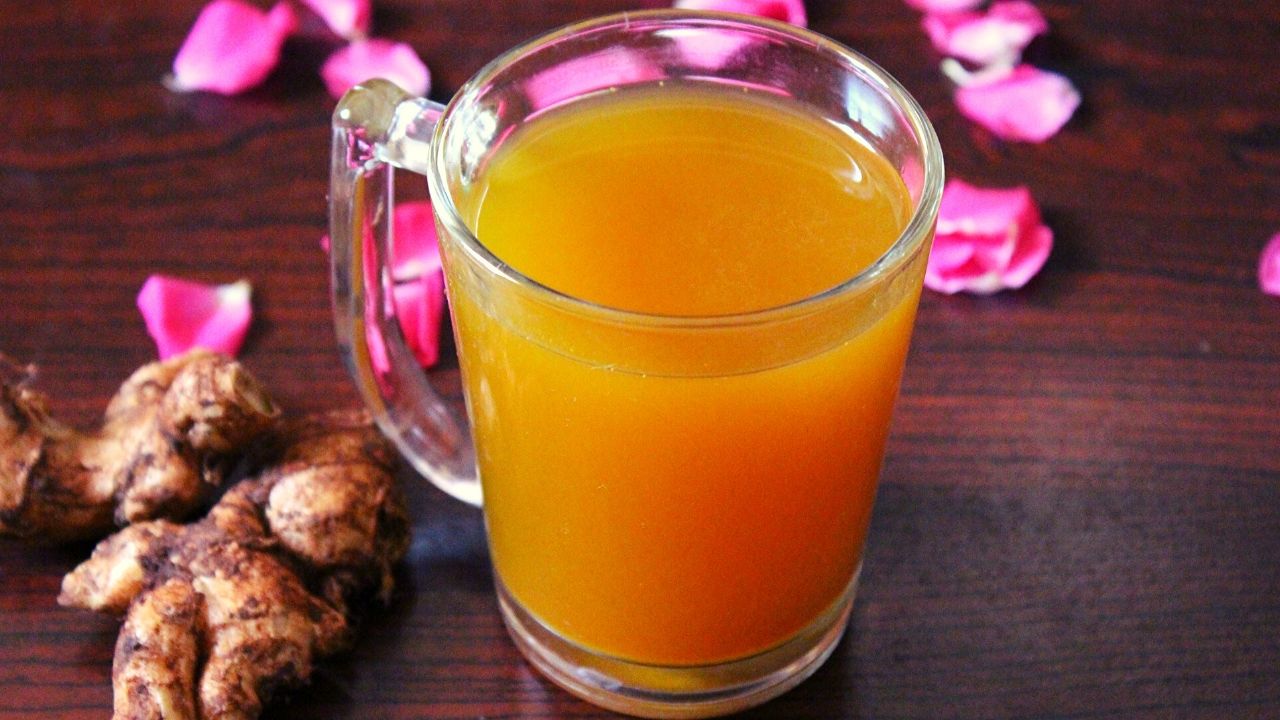 Follow the video below to learn more about how to make this drink. We wish you all luck and look forward to your feedback.
Ingredient benefits
Black pepperThis spice is great for cooking and can be used to make hot dishes. However, it has many health benefits that can help you lose weight.
Recent studies have shown that black pepper can help reduce the formation of fat cells. They aim to reduce fat as much possible by regular use.
Turmeric: Turmeric is a miracle spice. I have already spoken about how beneficial this golden spice can be. Learn more about turmeric's benefits beyond its use in cooking and the kitchen.
Honey:Honey can help you manage your weight. If we don't gain weight, we can avoid many serious illnesses or diseases that can lead to death.
Honey has the ability to help with weight management. It can also replace sugar to provide sweetness, enough protein, and overall better general health.
Ginger:This ingredient, if used correctly can make a huge difference in your body's health. It can treat nausea, vomiting, and help with gas and bloating.
Water:Water is the main ingredient that increases fat burning because it has the ability to burn calories quickly. This can help you to lose weight quickly.
Get water before you eat and 8-10 glasses daily to reduce the amount of food you eat.
Step-by-step instructions
First, heat water in a saucepan.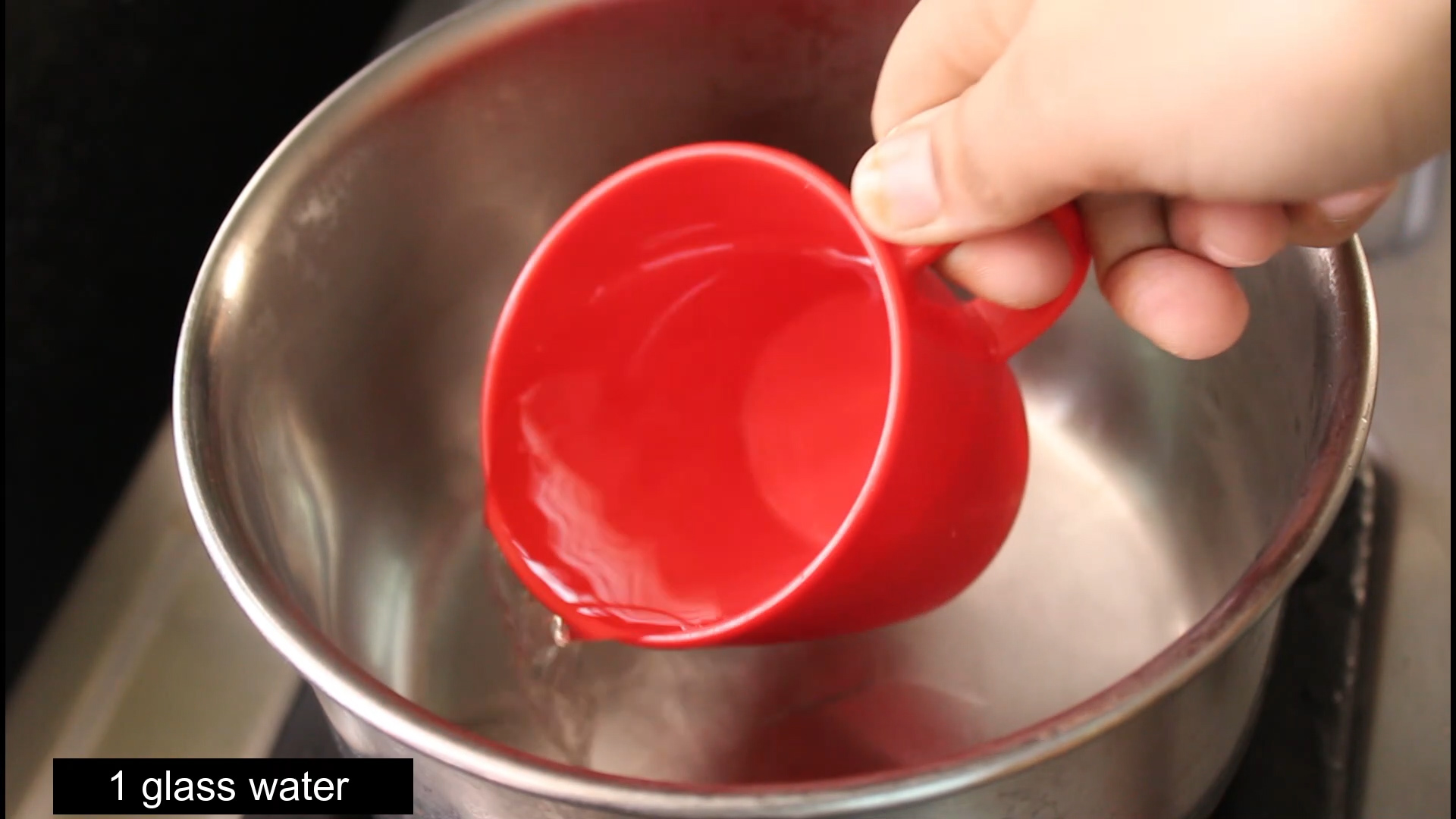 Add the grated ginger to the water. Grated ginger produces more juices than chopped ginger. For additional benefits, always use grated ginger. If fresh ginger is unavailable, you can use dried ginger.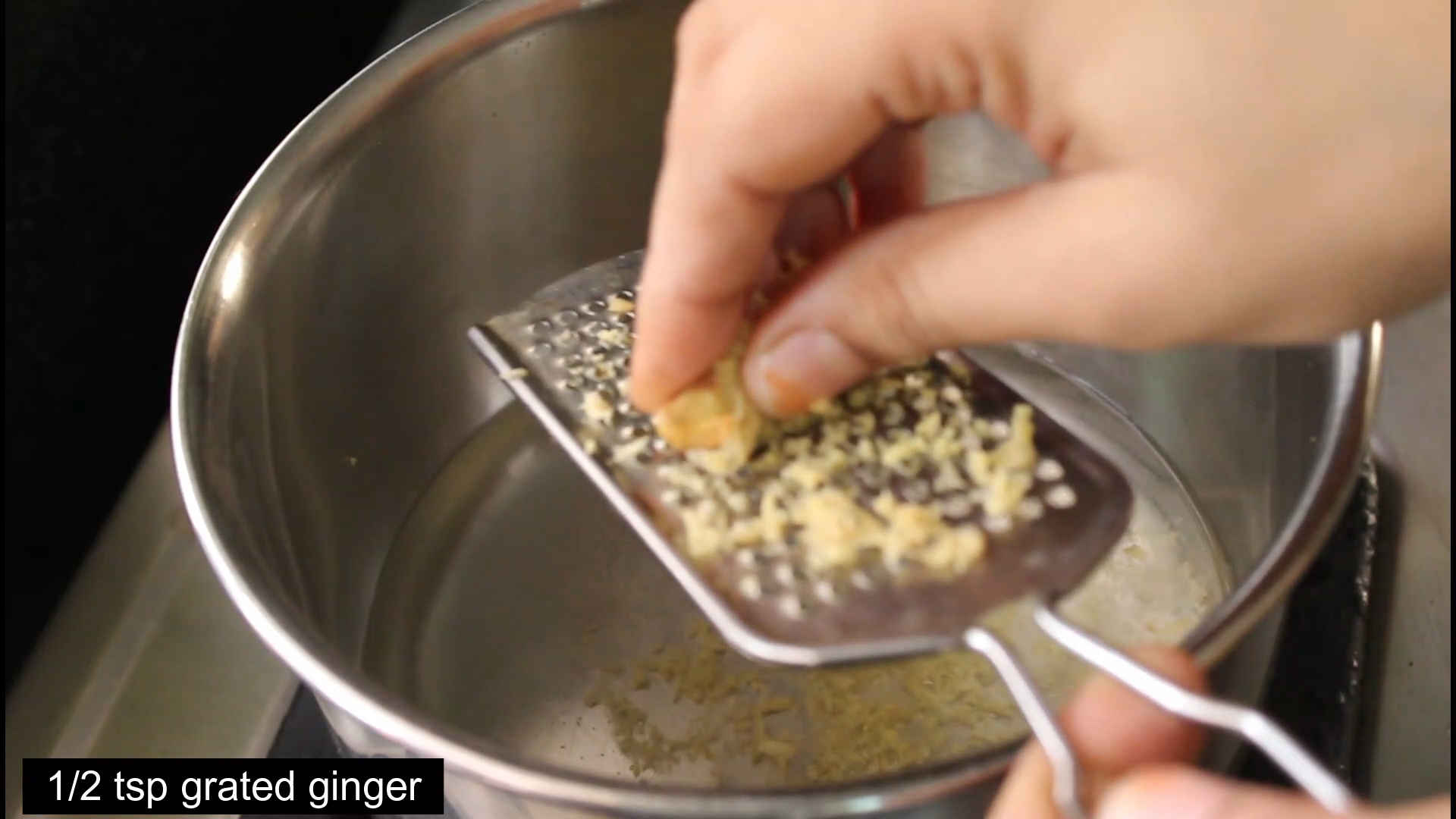 Add black pepper powder. You can use black peppercorns in powdered or whole form. Strain them while you are serving.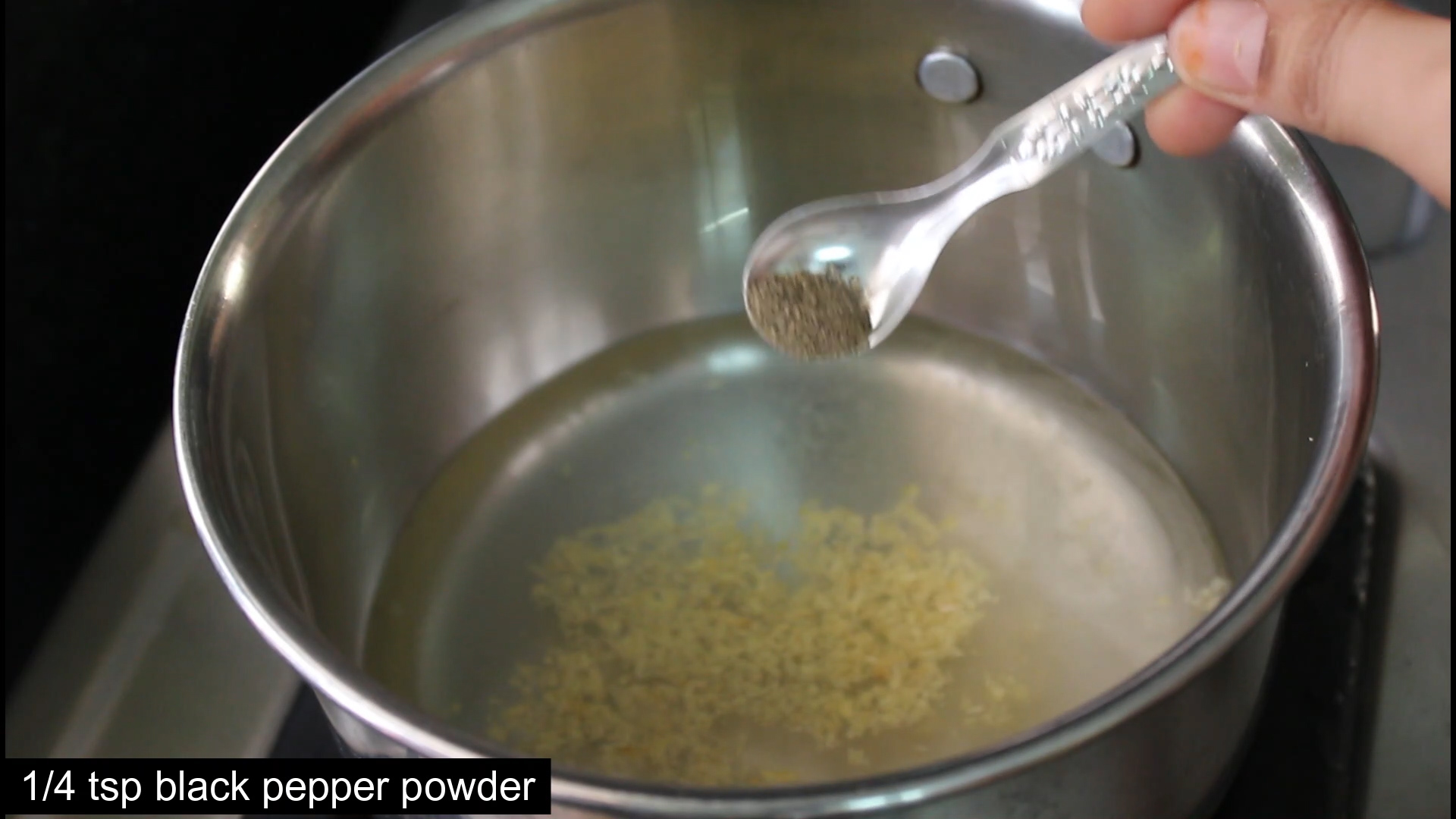 Add turmeric powder. It has a strong taste so adding it in moderation is better. However, if one likes strong turmeric flavor then add more or double the amount.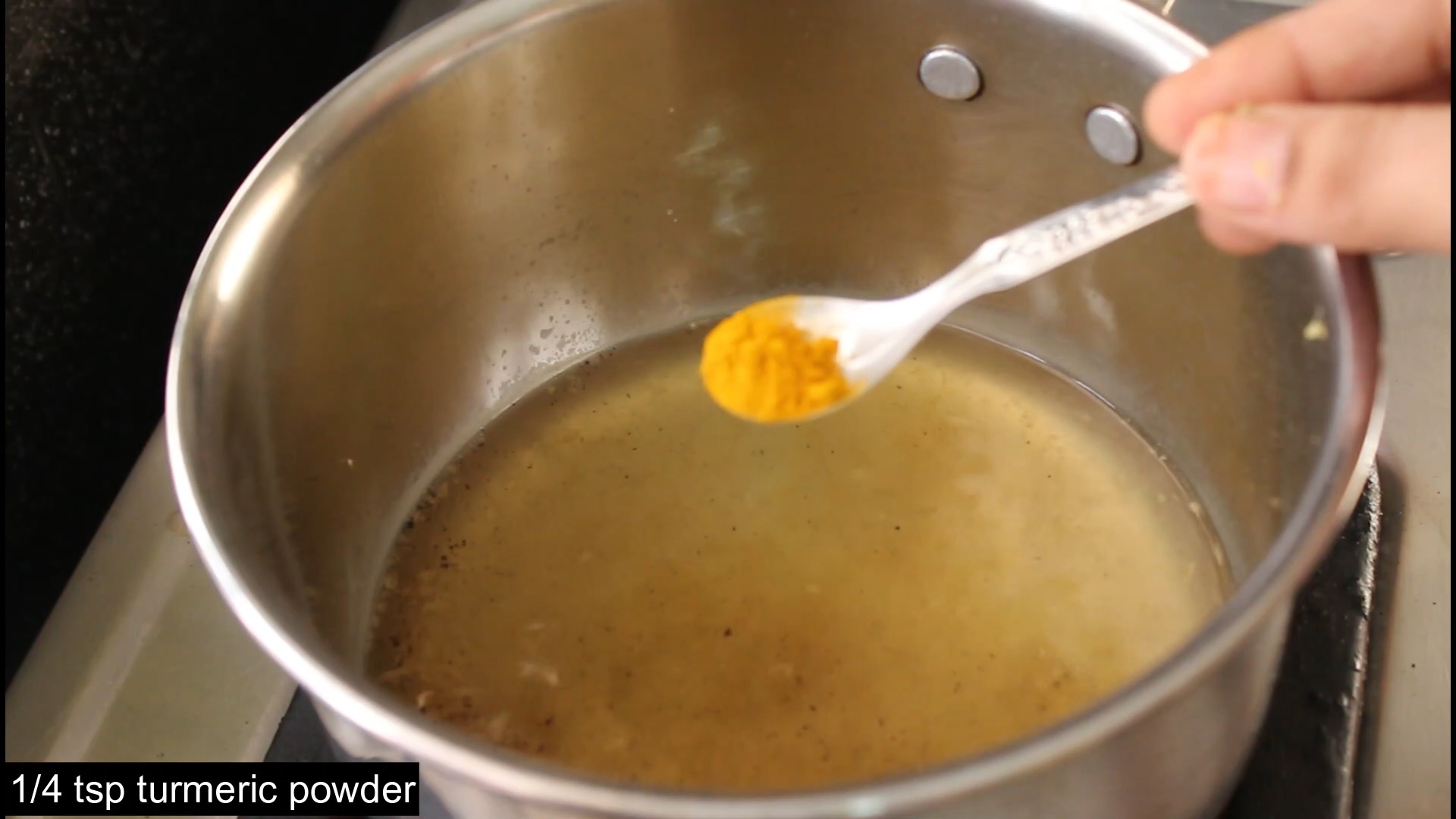 Bring the water back to a boil. Let the water simmer for 2 to 3 minutes. Once the water has boiled, let the flavours infuse the water. Turn off the flame. The longer you boil the water, the greater the chance of the flavours being absorbed into the drink.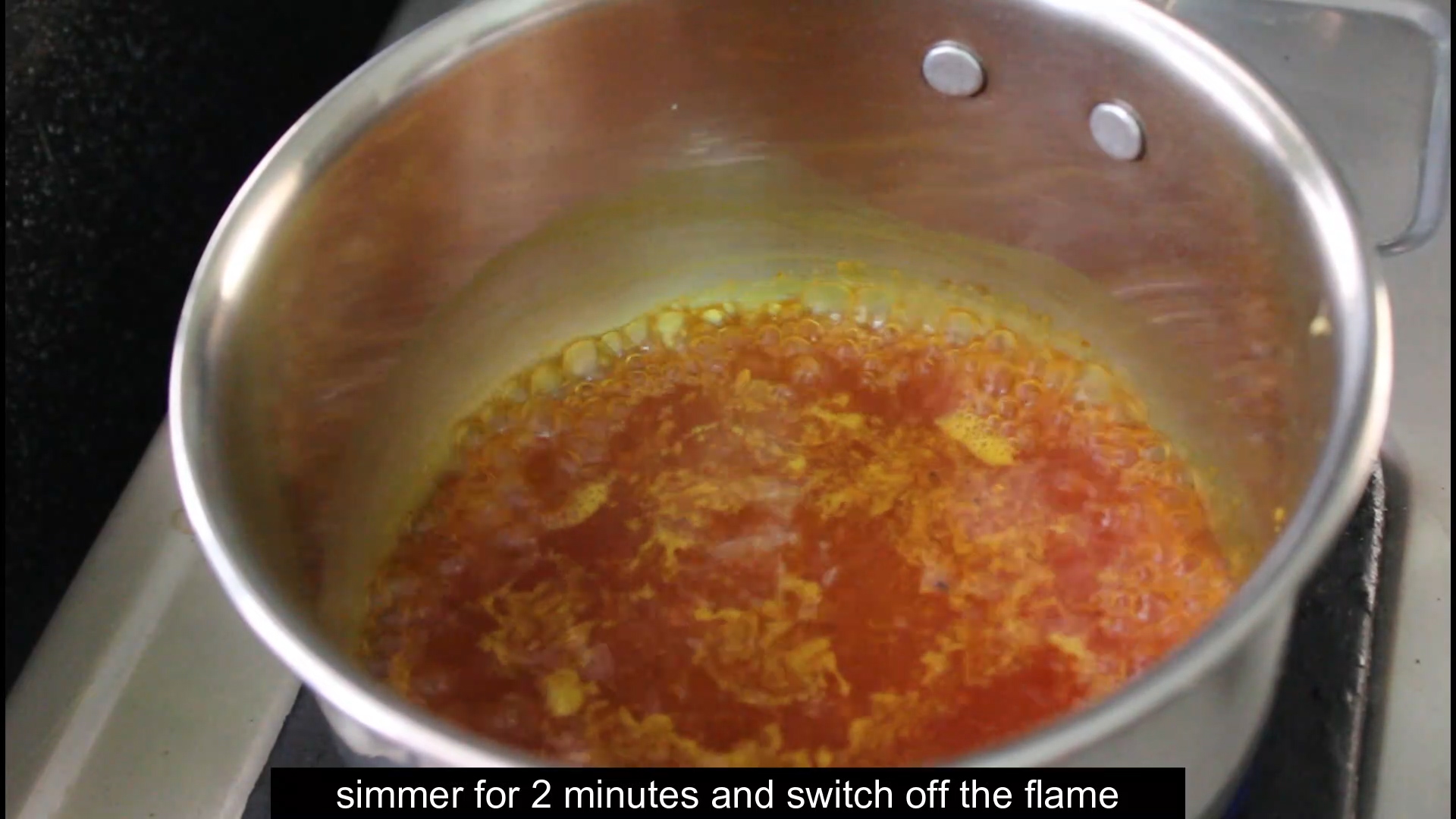 Strain the tea. It is better to strain the tea to remove any solids and make it easy to drink.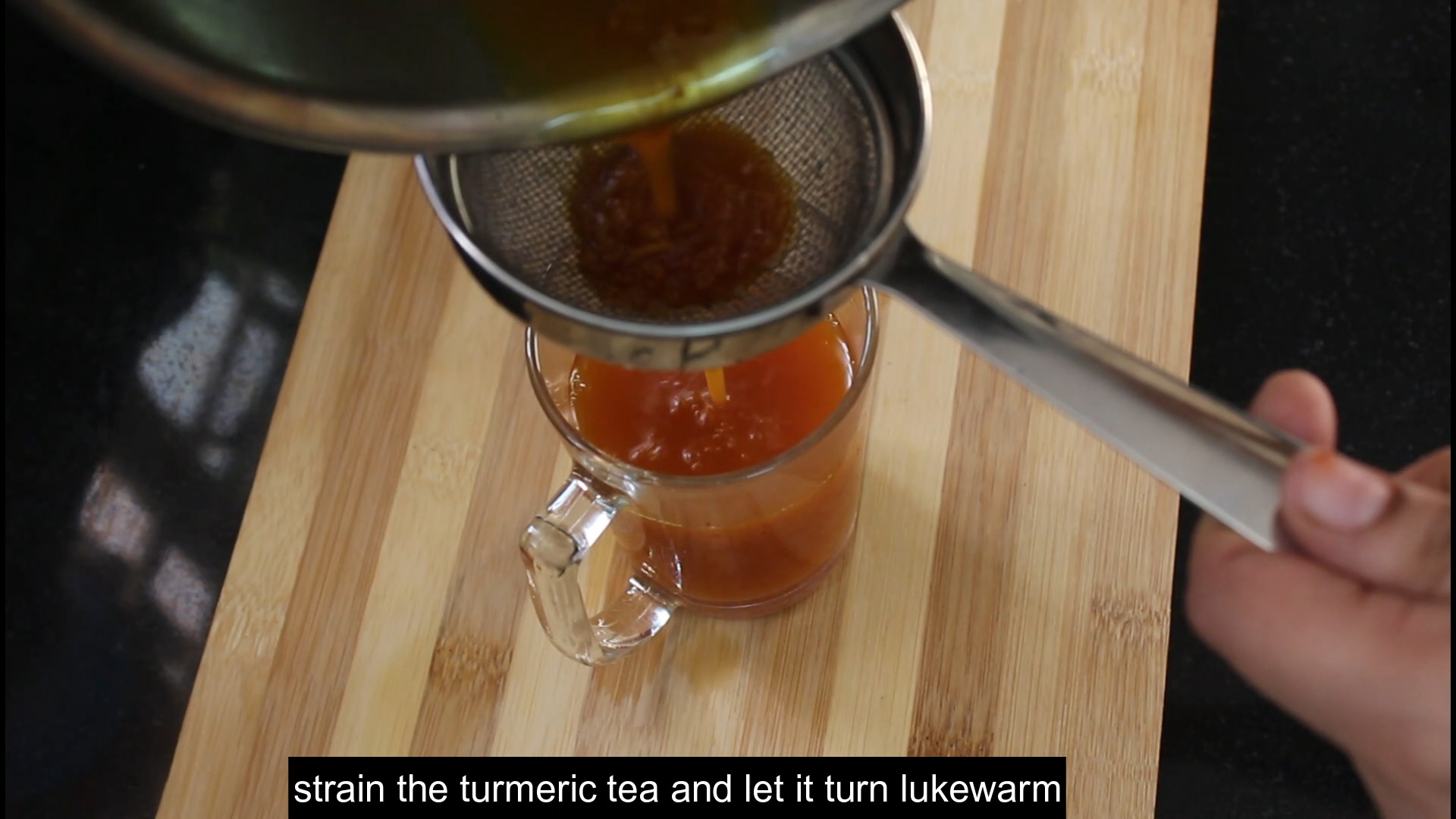 Let it cool to room temperature. Stir in honey and serve. Honey is a magic ingredient that can help you lose weight. It makes the drink more palatable. It is difficult to drink honey-free drinks.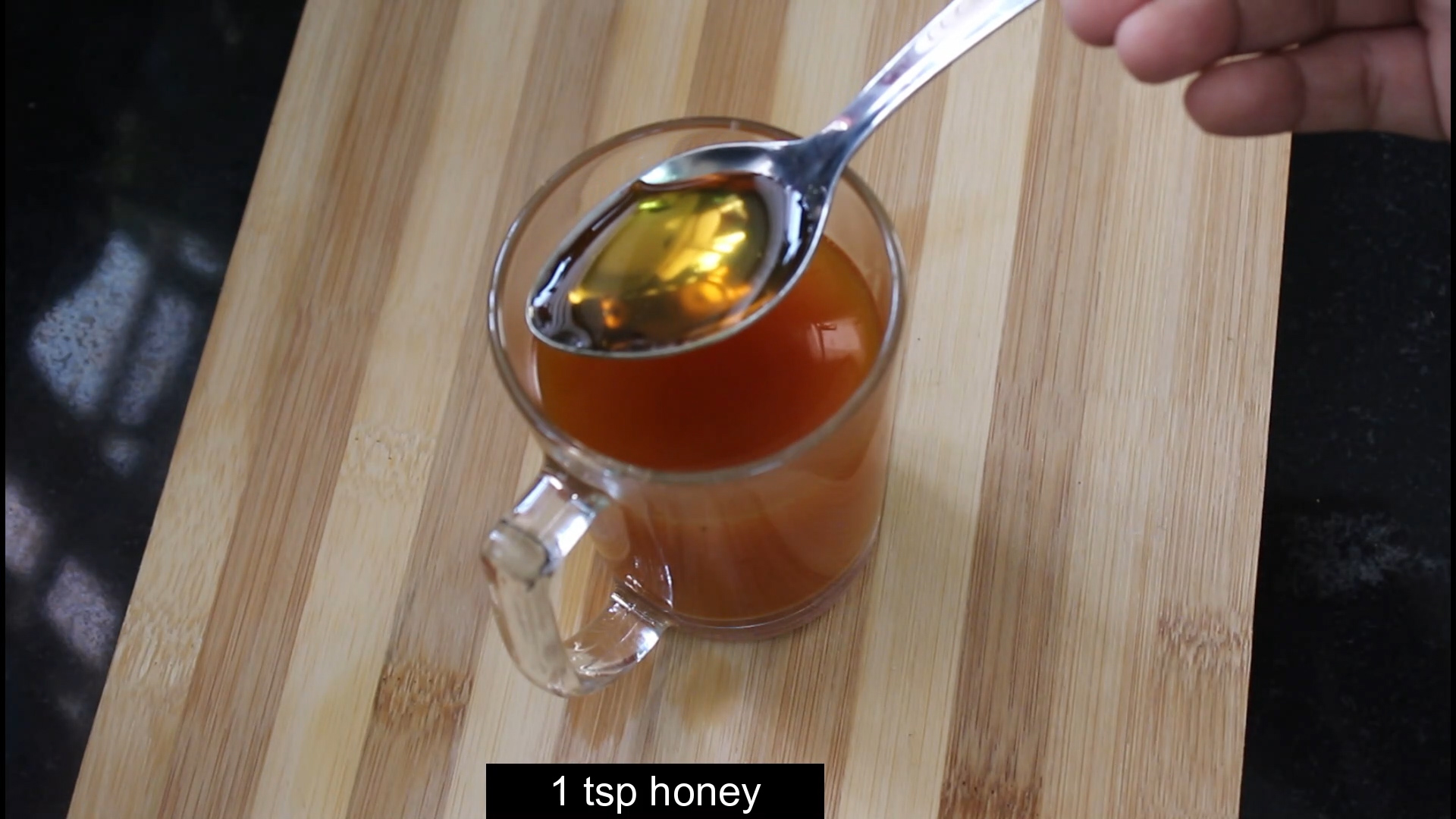 The drink is ready for consumption.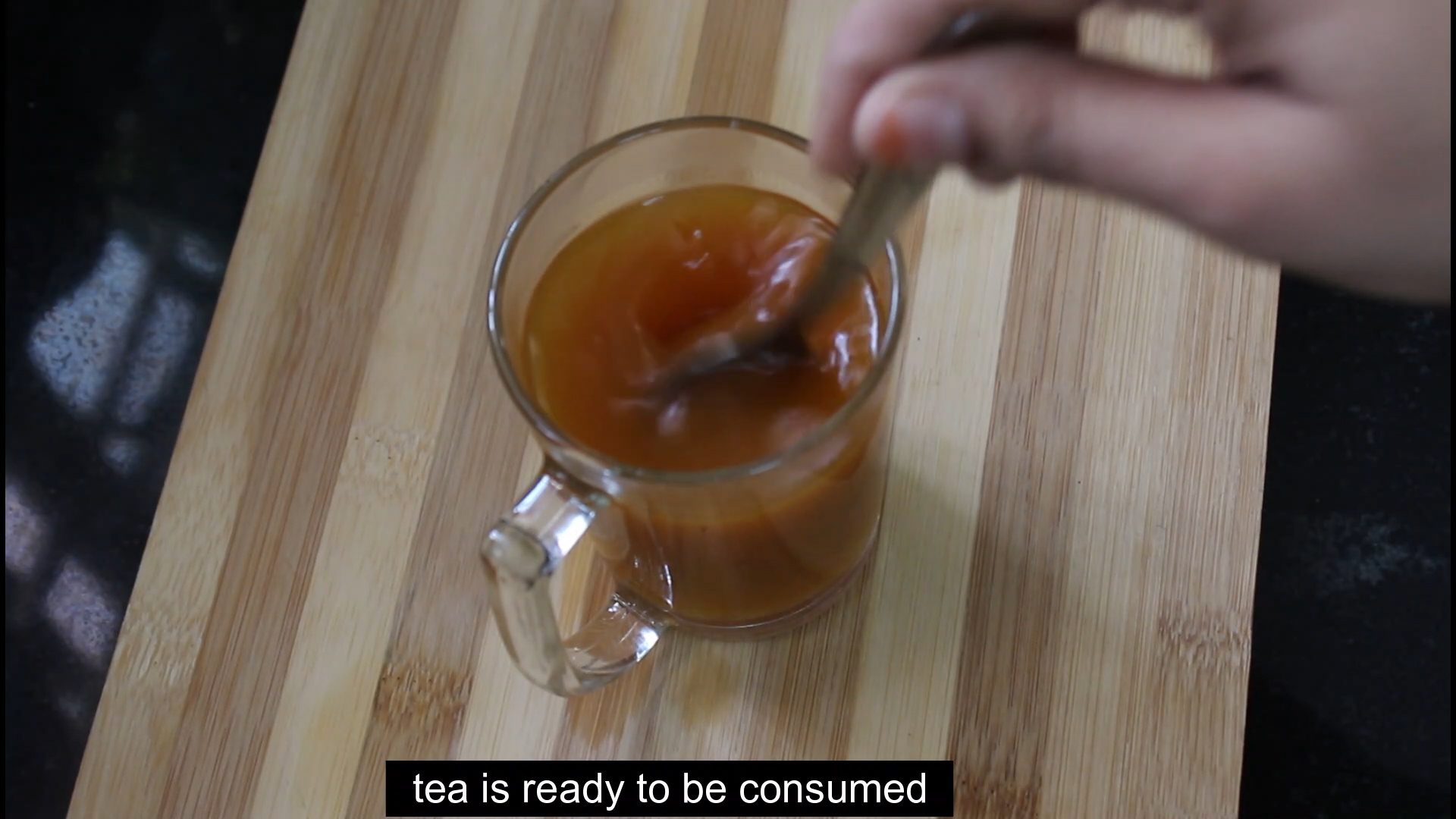 Video
Recipe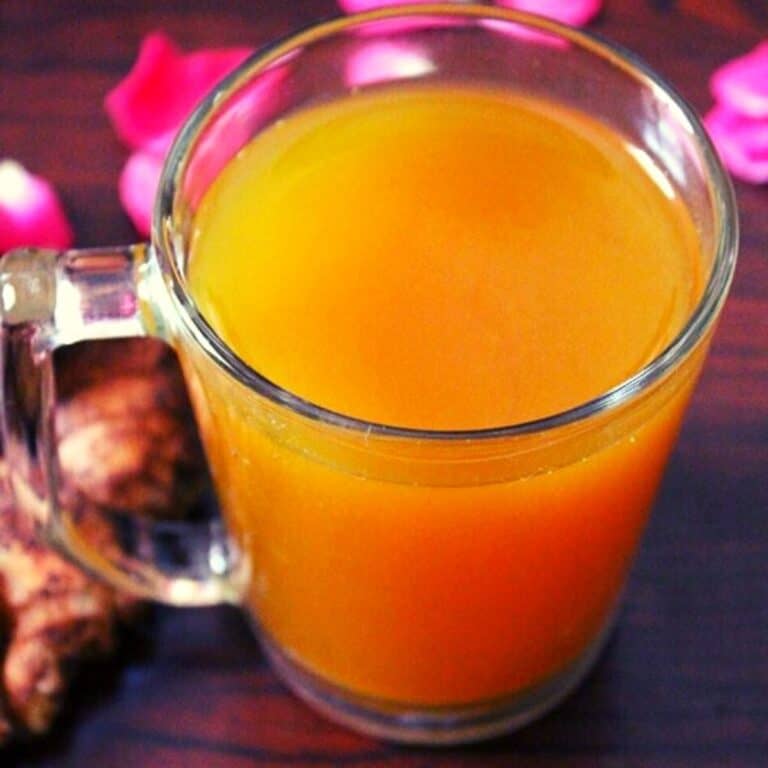 Curcumin tea, turmeric tea recipe for weight loss
Asiya
A fat loss drink made with turmeric and ginger
Ingredients  
1

glass water

½

Take one teaspoon

Grated ginger

¼

Take one teaspoon

Black pepper powder/ kali Mirch powder

¼

Take one teaspoon

Haldi/ turmeric powder

1

Take one teaspoon

Honey
Instructions 
First, take a sauce pan and add water to it.

Grate ginger and stir into the water.

Add black pepper powder and turmeric powder.

Bring the water to boil.

Let it simmer for a few minutes, then let the flavors infuse the water.

Turn off the flame.

Strain the tea.

Allow it turn lukewarm.

Mix honey with it and stir.

Drink is ready for consumption.
Notes
Honey is added to make the drink both more drinkable and more flavorful.
Honey is a powerful ingredient that can help you lose fat and make your drink taste better.
Nutrition
Nutrition Facts
Curcumin tea, turmeric tea recipe for weight loss
Serving Size
Calories 21
% Daily Value*
Sodium 1mg0%
Potassium 4mg0%
Carbohydrates 6g2%
Fiber 1g4%
Sugar 6g7%
Protein 1g2%
Calcium 1mg0%
Vitamin C 1mg1%
Iron 1mg6%
* Percent Daily Values are based on a 2000 calorie diet.
WANT TO WATCH VIDEO RECIPES?
SUBSCRIBEUS ON YOUTUBE
How to make tea
Drink the beverage twice or three times weekly.
Take it before breakfast. It is best to take it 20-30 minutes before breakfast.
It is not possible to expect good results from turmeric tea if you only drink it for a few months.
Other activities that can be done in conjunction with this drink include walking, jogging, and other simple exercises that aid this drink to work.
This drink is not meant to be used as a weight loss aid.
It is important to eat a healthy diet. Simple exercises and drinking weight-loss drinks can help you reduce fat in your body.
These weight loss drinks work slowly and can eventually produce amazing results if you follow the instructions.
Dos and don'ts
Before drinking any of the mentioned drinks, consult a physician or a medical expert.
These drinks should not ever be consumed if you have any medical conditions.
These drinks should not be used in pregnancy.
These drinks work, but not completely. One should seek medical advice before using them.
FAQ'S
What is the best time to drink it for weight loss?
Any weight loss drink works wonders for the stomach, especially if it is consumed before breakfast or on empty stomach.
Turmeric is believed to have properties that help to lose fat in the body. It can be consumed in tea or water.
I have also shared a recipe to make turmeric water on my blog. You can check it out for more information about the spice.
Are kidneys and liver damaged by it?
People with liver or kidney problems should not consume turmeric tea.
What other uses can you make with turmeric, besides tea?
It is used in everyday cooking, and you can find many recipes for veg curry, veg gravies, and special rice dishes.
It is a common ingredient in Asian cuisine. It can be used in any type of cooking, except desserts.
We would love to hear your comments about this drink. For information on measuring ingredients, please visit our cooking guide.
Similar posts