Everybody needs a good morning.Low-calorie breakfast ideas and recipesto be healthy and to lose weight. I will share simple, healthy, low-calorie breakfast recipes that you can make to live a healthy life.
Also, the blog has many more healthy meal ideas that include high protein, low carb meals, healthy meal preparation ideas, optavia recipe and 200 calorie meals. The blog also features healthy beverages like a list of Starbucks low-calorie beverages.
Jump to:
Why is a low-calorie breakfast necessary?
We don't realize how many calories we eat each day, which is why we keep gaining weight. The reason you gain weight is because you eat more calories.
When we eat less calories, it is easier to burn them as well as to shed extra fat.
Calories are simply a unit for energy, and they can be found in the foods we eat. Each food has calories. It shows how many calories we eat each day.
If one is looking for healthy recipes as well as foods with fewer calories, it can be difficult to know which foods to include. Here are some easy, low-calorie breakfast ideas that you can make in a simple way.
Suggested
Keto breakfast without eggs
Is breakfast important?
Breakfast is the most important meal in the day. Too heavy a breakfast can lead to a poor day. While breakfast is important, eating a healthy breakfast not only kickstarts your day but also helps you lose weight.
Sleeping for 8 hours is the minimum amount of time we need to sleep. Good breakfast is crucial for our bodies to function well. Skipping breakfast can lower blood sugar levels.
Breakfast recipes can be a great way for your body to get the energy it needs throughout the day. To live a healthy and fit lifestyle, some people look for recipes that are lower in calories.
This post contains some healthy and delicious breakfast recipes.
What breakfast foods are low-calorie?
There are many foods that can be used to make a healthy breakfast. These can include whole grains bread, eggs, fruits like avocado, blueberries, strawberries, bananas, greek yogurt, and greek yoghurt.
These foods are low-calorie and fill you up without the need to eat additional food. These foods can also aid in weight loss by being consumed daily.
Is it sufficient to have a 200-calorie or 300-calorie breakfast?
Good breakfasts are good for keeping your energy levels high throughout the day. A breakfast that is 300-400 calories is a good choice if you are looking to lose weight.
This makes it easy to burn calories. It helps to keep you full, and eating less calories than you burn is always a good choice for a healthy lifestyle.
What are some healthy, low-calorie breakfast recipes?
Egg-friendly recipes include omelettes and muffins, sandwiches, toasts, and toasts.
Oats are another great food to use in recipes. Making oats pancakes is an excellent idea. Making quick oatmeal recipes or overnight oatmeal is a healthy way of getting your day started.
Another low-calorie breakfast option is to use Whole-grain bread pieces to make sandwiches and toast with fruits or vegetables.
You can find more recipe ideas with detailed information and the making methods below.
Healthy, low-calorie breakfast ideas and recipes
1. Egg muffins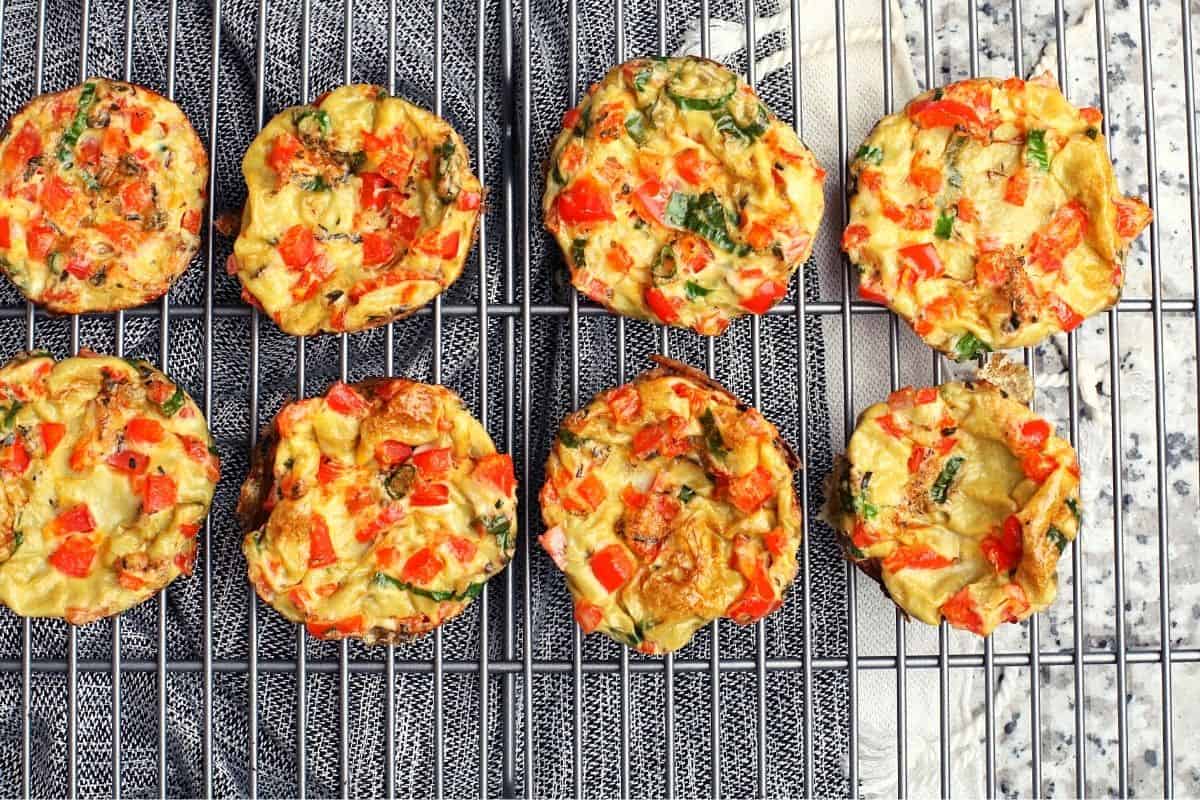 Baked egg muffins are a great way to get a healthy breakfast, and feel full afterwards.
Ingredients
3 eggs and 2 yolks
Salt and black pepper
¼ cup, chopped spinach
3-4 cherry tomatoes
bell peppers, finely chopped¼ onions, finely chopped
Any veggie you like
¼ teaspoon oregano
½ ounce feta cheese or mozzarella cheese or cheddar cheese
Method:
Preheat the oven to 350°F or 180°F.
Mix eggs, salt and black pepper in a bowl and beat them well.
Spray oil in a muffin pan or muffin tin.
Place the egg mixture in each muffin tin cup.
Serve with the vegetables mentioned, such as tomatoes, spinach, bell peppers and chopped onions,
Also, add some shredded cheddar to each cup.
Bake them for at most 20-25 minutes
Suggested
Recipes with pancake mix
2. Banana Protein Shake

Healthy options include quick and easy milkshakes that can be used as a low-calorie breakfast option.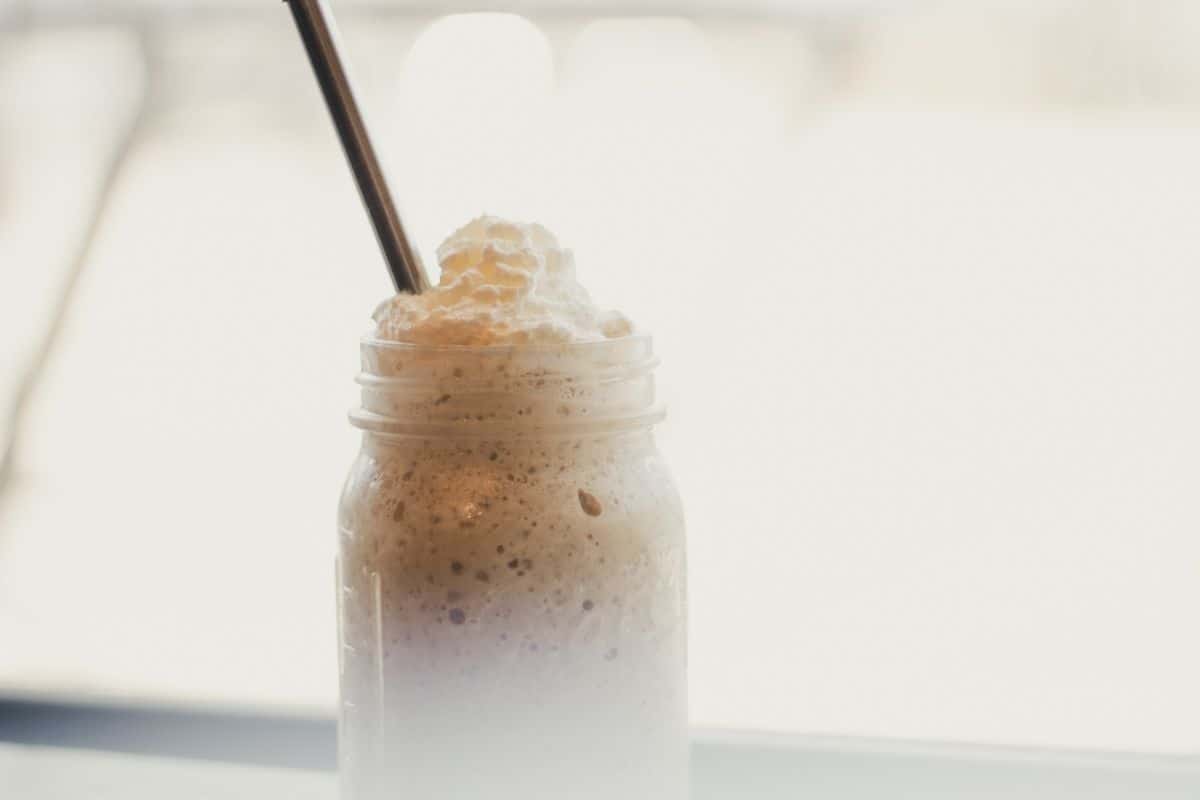 Ingredients
1 banana
½ scoop vanilla protein powder
½ cup low-fat milk/ almond milk
¼ cup greek yoghurt
A pinch of cinnamon
¼ teaspoon vanilla extract
Method
All the ingredients into a blender jar.
Mix all ingredients together for a minute.
Serve a healthy breakfast as soon as possible and enjoy this low-calorie, quick breakfast.
3. Avocado and Egg Toast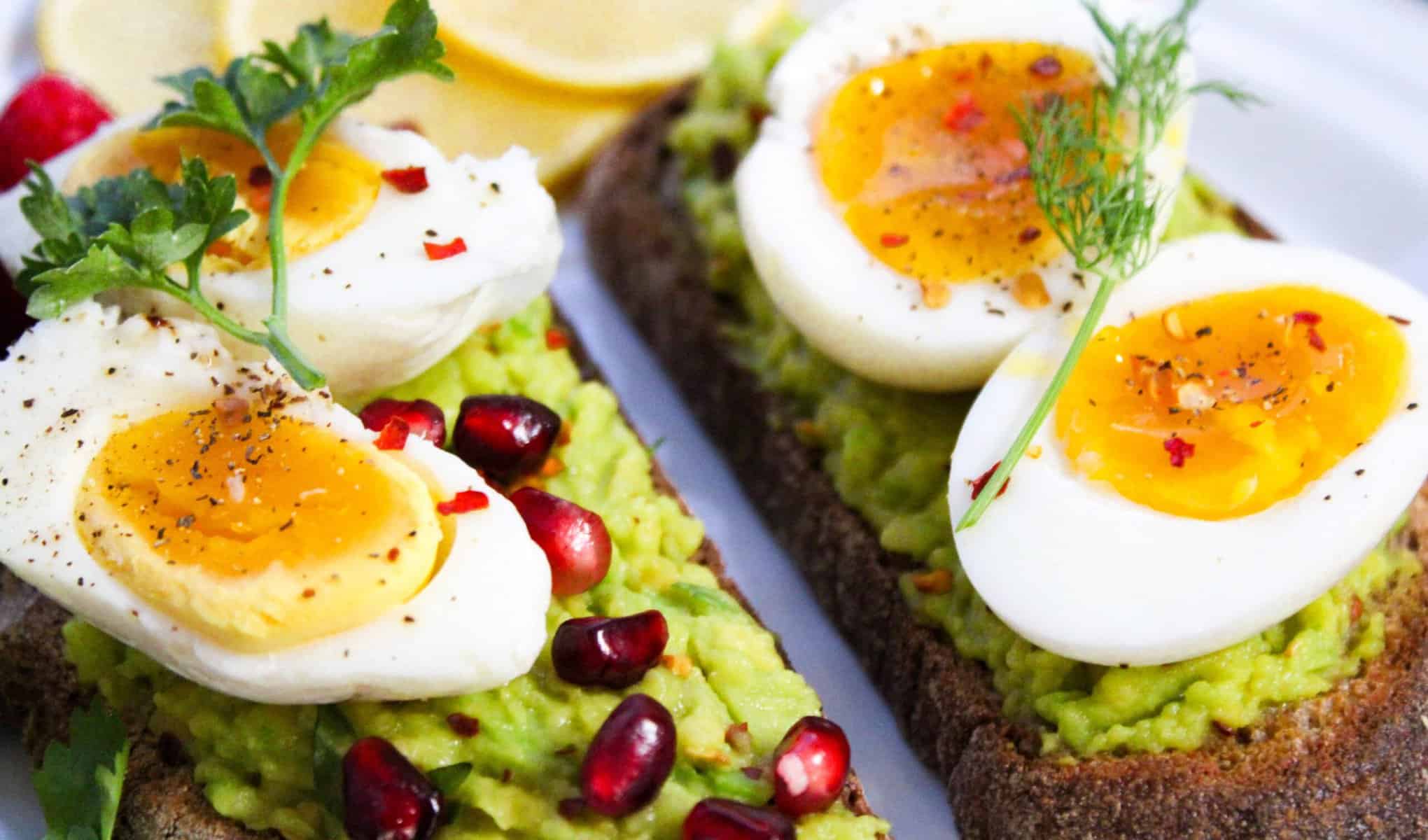 Healthy breakfast ideas include simple toast with eggs and pepper.
Ingredients
1 Avocado
Salt and black pepper
2 boiled eggs
2 whole-wheat bread/brownbread
How to make it:
Toast the bread slices in a toaster.
Peel and smash the flesh in an avocado in a mixer bowl.
Salt and pepper the mashed avocado.
Spread it all on the bread toast.
You can cut the boiled eggs into four pieces or by cutting them in half.
Place the boiled egg pieces on top of the bread spread.
Sprinkle salt and pepper.
Add pomegranate or other fruit toppings to garnish.
Enjoy a healthy and balanced breakfast
Are two slices of bread enough to feel full?
It's enough for a light breakfast. But, if you have daily energy requirements that exceed this amount, then you should be on the lookout for more.
You can have a healthy breakfast that meets your daily needs, or you can increase the bread slices. A glass of low-fat milk can also be a good option.
4. Bread Toast with Strawberries and Bananas
A simple peanut butter and fruit toast.
Ingredients
2 slices of whole-wheat bread
1 tablespoon peanut butter
½ banana cut into round slices
Thin strawberry slices
Method
Toast bread slices in the toaster.
Spread peanut butter on one side of the bread toast.
You can top it with strawberry slices and banana slices (optional) in a series.
For the second toast, repeat this process.
Enjoy a healthy, nutritious breakfast with low calories.
Variation:Peanut butter can also be substituted for almond butter or mayonnaise
5. Sandwich with eggs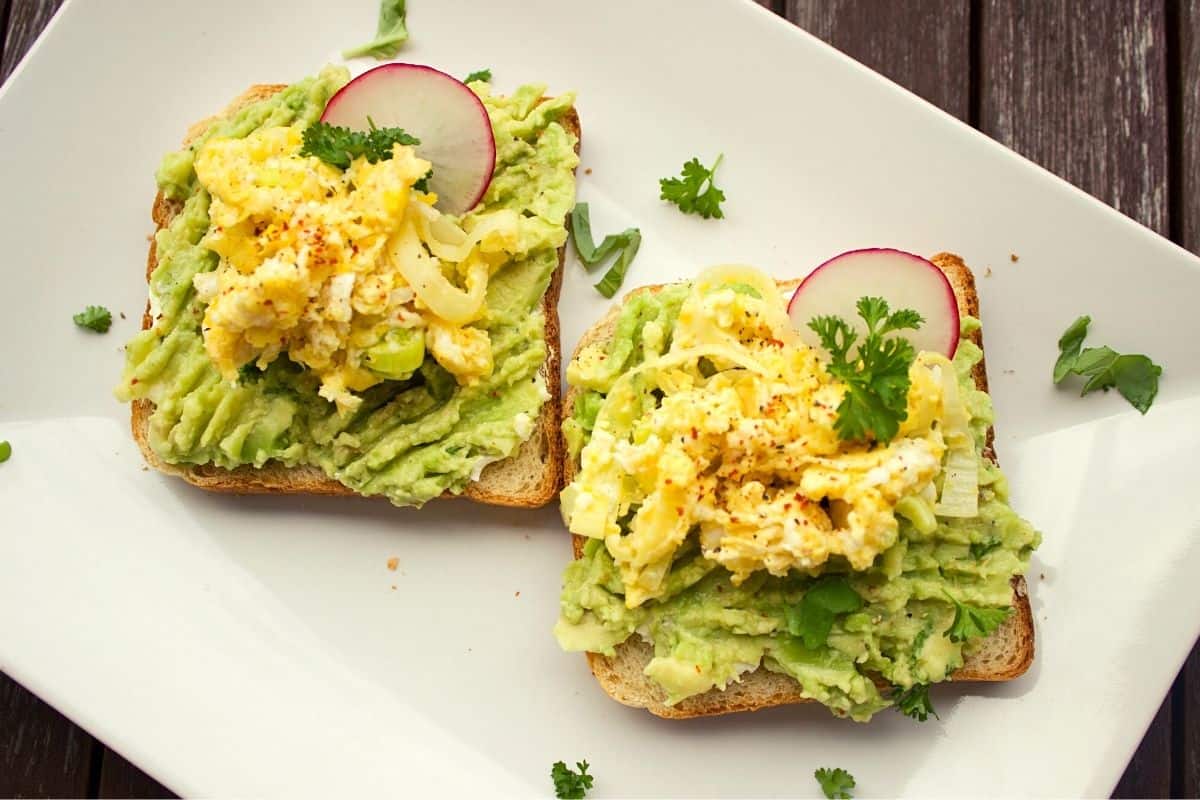 Ingredients
2 slices of whole-wheat bread

1 Avocado
¼ bell pepper each(red and yellow), finely chopped
1 tbsp finely chopped onions
2 tablespoons finely chopped tomatoes
1 boiled egg
Salt and black pepper
1 lettuce leaf
Method
Toast the whole wheat bread slices.
In a large bowl, combine the avocado flesh.
Finely chop tomatoes, bell peppers, and onions.
Mix the boiled eggs with the smashed avocado.
Salt and black pepper are also recommended.
Mix well.
Place the lettuce leaf on the 1st side of your toast.
Spread the egg avocado spread evenly over the leaf.
Cover it with another slice of bread.
Enjoy a healthy breakfast
6. Steel cut oats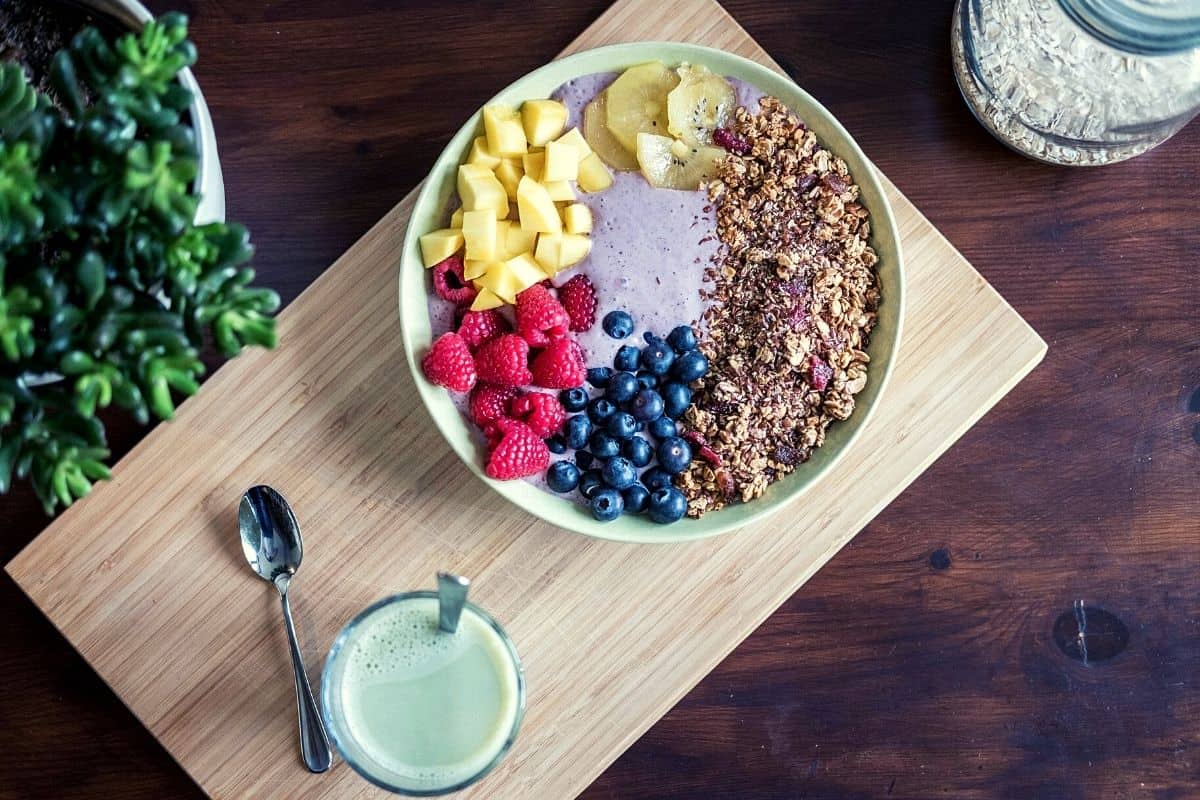 Ingredients
1 cup steel-cut oats
1.25 cups water
½ cup low-fat milk/almond milk
Add a pinch of salt
¼ teaspoon cinnamon powder
fruits (strawberries, blueberries, bananas)
Honey as per your requirements
Walnuts/sliced almonds
Method
These oats recipes can be made in an instant pot.
To the IP, add steel-cut oatmeal, water, and milk.
Salt and cinnamon powder can be added to your taste.
Close the instant pot's lid.
Seal the steam escape valve
Cook the oats on high pressure for 5 minutes.
Natural steam release
Serve the oats with a bowl
Honey can be added to sweeten the experience.
You can add chopped fruits like blueberries, strawberries, blueberries and sliced almonds.
7. Breakfast Tortilla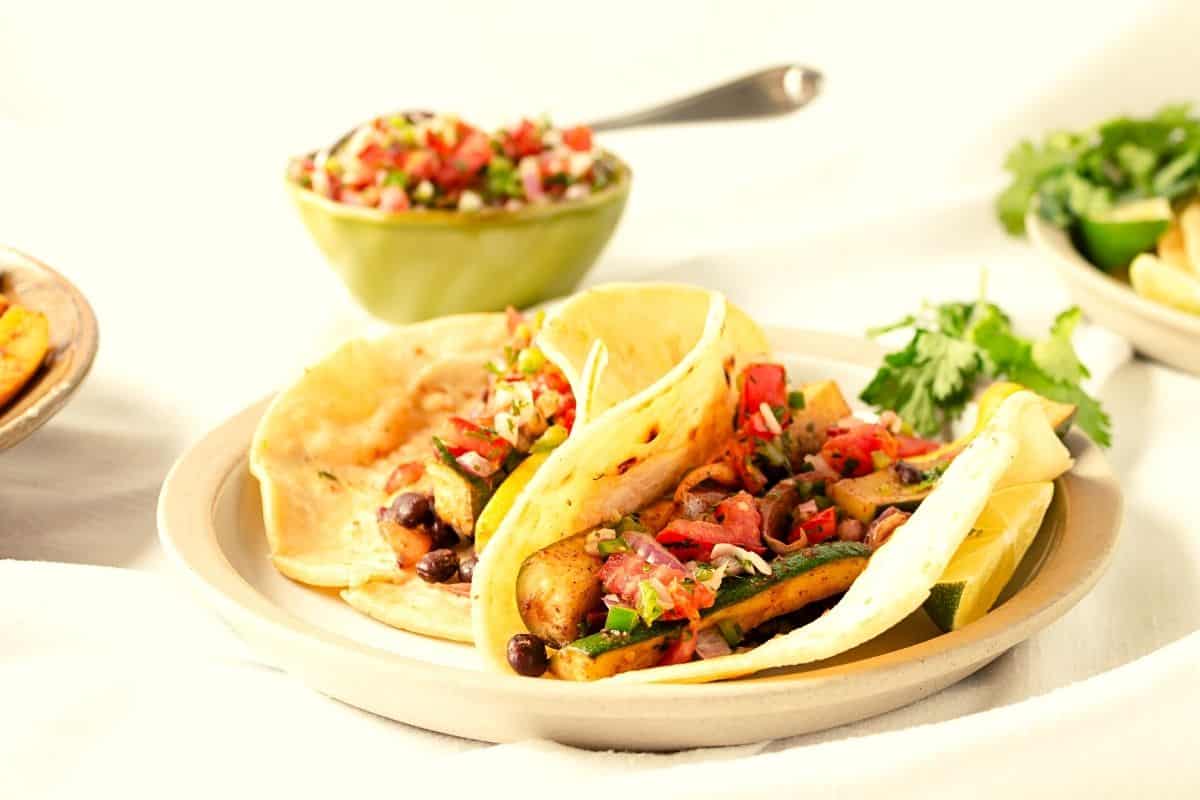 Ingredients
1 whole wheat tortilla
1 egg

2-3 tablespoons onion tomato salsa
¼ cup mozzarella cheese or cheddar cheese
2 tablespoons chopped cilantro or parsley for topping
Method
Take a whole-wheat tortilla
Half fry one egg in a pan
Place the half-fried omelette, or the sunny side up, over the tortilla.
Sprinkle some salsa on top
Spread cheese on the tortilla.
Sprinkle chopped cilantro leaves or parsley leaves.
Enjoy a wrap and a healthy breakfast.
8. Healthy French Toast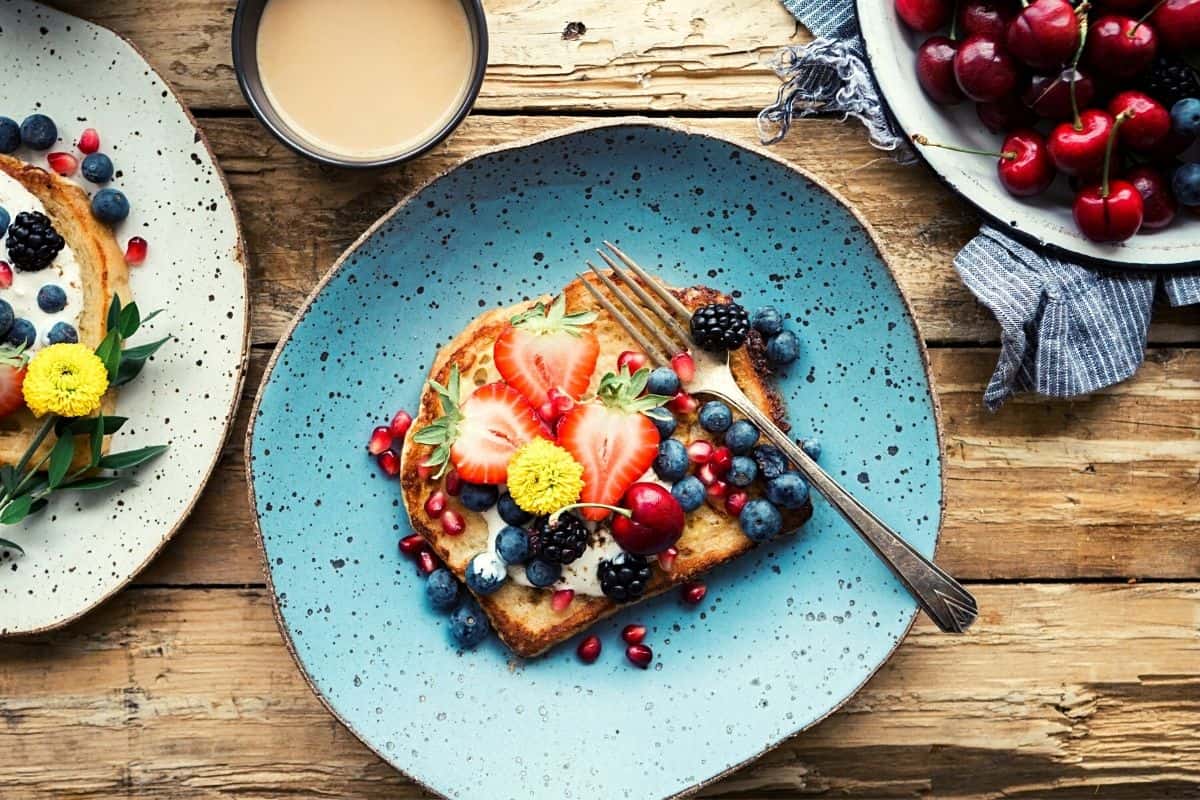 Ingredients
3-4 whole-wheat bread slices
2 eggs
¾ cup low-fat milk
¼ pinch cinnamon
¼ pinch nutmeg
1 tablespoon maple syrup
½ teaspoon vanilla extract
orange zest
strawberries
¼ cup yogurt
Method
In a large bowl, combine eggs, milk and cinnamon.
Mix everything with vanilla extract.
Put 1 tablespoon butter in a pan and let it melt.
Dip each bread slice in the egg and milk mixture.
Place the dipped bread on a plate and fry for 2 to 3 minutes on each side.
Serve the toast with berries, yogurt, and other healthy ingredients.
Enjoy the breakfast by topping it with maple syrup.
Variations: You can also replace eggs with egg whites for a healthier version.
9. Other breakfast ideas
All breakfast recipes, such as sandwiches, toasts and eggs, can be substituted with whole wheat bread to make sandwiches or toasts.
A healthy alternative to whole milk is low-fat milk, almond or almond milk in oatmeal or directly drinking. Egg whites can be replaced with eggs.
Breakfast options that are great for kids include overnight oats and quick oats recipes that have lots of fruits and nuts. Egg recipes with healthy vegetables and eggs are also available.
Fruit salads with bananas, avocados, kiwis, oranges, and yoghurt toppings can help you feel full. They are also low in calories.
Green smoothies can be made with spinach or yoghurt, protein powders and berries, as well as many other breakfast options.
Similar recipes
Recipe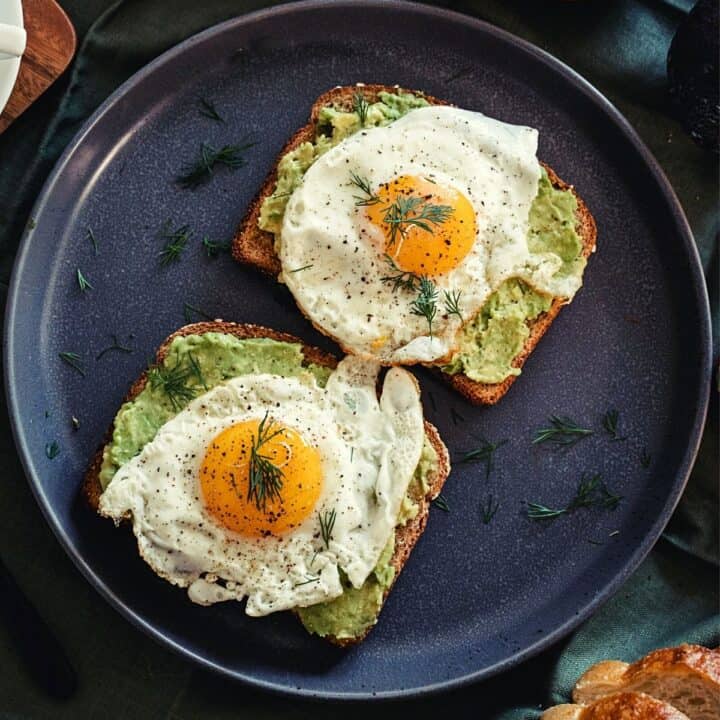 Low-calorie breakfasts for weight loss
Delicious Indian cuisine
Simple breakfast recipe with low calories
Ingredients  
1

Avocado

Salt and black pepper

1

egg

1

Whole-wheat bread/brownbread

3-4

spinach leaves chopped
Instructions 
Toast the bread slices in a toaster.

Spray some cooking oil on a saucepan. Heat the eggs and then add the chopped spinach leaves to the egg omelette.

Heat the egg until half-fried

Peel and smash the flesh in an avocado in a bowl.

Salt and pepper the mashed avocado.

Spread it all on the bread toast.

As an optional step, sprinkle some spinach leaves over the bread slices.

Place the fried eggs on top of the avocado-spread bread.

Enjoy a healthy and balanced breakfast
Nutrition
Nutrition Facts
Low-calorie breakfasts for weight loss
Serving Size
Calories 385
Calories starting from Fat 306
% Daily Value*
Fat 34g52%
6g of saturated fat38%
Trans Fat 1g
4g of polyunsaturated fat
Monounsaturated Fat 21g
Cholesterol 164mg55%
Sodium 77mg3%
Potassium 1036mg30%
Carbohydrates 17g6%
Fiber 13g54%
Sugar 1g1%
Protein 10g20%
Calcium 49mg5%
Vitamin C 20mg24%
Vitamin A 531IU11%
Iron 2mg11%
* Percent Daily Values are based on a 2000 calorie diet.
WANT VIDEO RECIPES TO WATCH?
SUBSCRIBEUS ON YOUTUBE
Faq's
How many calories should I consume for a weight-loss breakfast?
To have a healthy breakfast, limit the number of calories in food to 500 A 300-calorie breakfast is a good choice to help them lose weight and burn calories.
What foods are good for a few extra calories in the morning?
Foods such as bananas, berries, eggs, lean cuts of meat, yoghurts, oatmeal, whole grains bread or whole wheat bread, avocados, peanut butter, and other healthy foods have few calories. These foods keep us full until we eat again.
Can I skip breakfast to lose weight
A light breakfast is a great way to get your day started after a long night of starvation.
These are just a few of the low-calorie breakfast options that you can use to lose weight and make healthy choices. There are many other recipes that are quick and easy to make.
For more recipes, please comment below in the comments section. We would love to hear your feedback and improve our site.
Recommended