Lemon cucumber water can be used to detox your body. It is made with water and the main ingredient cucumber. This is the best coolant detox you can use. It aids in weight loss and cleanses the body.
Suggested
Jump to:
About Cucumber Water
Cucumber water with lemon and mint infusions is a wonderful and effective detox. Consuming it regularly every day can reap many benefits.
It is easy to make this simple drink by letting the mint, cucumber, and lemon infuse well into water. This is a great detox drink that you can consume on a regular basis to improve your body's functioning.
I will be sharing the benefits and the steps to make this cucumber-infused water that works wonders for the stomach.
Similar detox drinks to look at on the blog are lemon water to lose fat, apple cider vinegar for loss of weight, coffee for weight reduction, ginger for weight management, celery juice to aid weight loss, and coffee for weight maintenance.
This detox has many benefits
This drink can be taken empty stomached or before every meal.
The fat-cutter beverage can be taken regularly and is a good detox drink.
This refreshing, hydrating drink is also a great coolant to keep your stomach cool.
It is great for fat loss, belly fat burning, and also works as a fat burner for the whole body.
It is a great detox drink that helps you lose weight quickly.
It can also be used to improve skin health as it contains lots of Vitamin C and cucumber has many moisturizing properties that help reduce the total fat.
Benefits of Lemon and Mint
Lemons are also effective in helping to lose weight and detoxify the body. They work even better when combined with cucumber.
Vitamin C is also high in lemons, which promotes better skin health and boosts immunity.
Mint is an excellent ingredient for digestion. The drink and the mint leaves are beneficial for digestion. They also help to reduce flatulence and bloating.
Mint can also be added to regular water for a pleasant taste and aroma.
Is cucumber good for health?
It is essential for human health because of its excellent hydrating properties. Cucumber can be eaten in salads or drinks, which is great for hydration in summer.
It is also effective in weight loss and detoxification of toxins.
Does cucumber hep help you lose weight?
This is a common question, and I would answer that it can help eliminate toxins from your body and reduce fat deposits by cutting down on the fat.
Can we do the detox in a larger amount??
Make sure to add water, 1 whole cucumber, 2 lemons, and plenty of mint leaves if you are making this in a large jar. Allow it to cool in the refrigerator for several hours. It takes time for the flavors of the drink to infuse.
Additional benefits
Mint is a great herb for fast digestion and can help prevent fat accumulation.
It is important to lose weight by exercising regularly with simple exercises like jogging, brisk walking, and other exercises.
This drink also helps to lower blood sugar levels.
A healthy lifestyle reduces stress and prevents fat deposits.
This drink can be enjoyed along with a healthy lifestyle to reap the benefits.
Ingredients
Cucumber:I used a large-sized cucumber. But, organic baby or organic cucumbers can be used. Cucumber can be found in most grocery stores and should always be part of your daily diet.
Use it with water, or in the form of a salad for a cooling effect. They can help with digestion, weight loss, detoxification, and even detox.
Cucumber is hydrating and keeps the body hydrated when consumed regularly.
Mint: Mint is a powerful ingredient that is suitable for digestion. The mint flavor of the drink acts as a cooling agent for the body.
Lemon:Drinking lemon with water has many benefits. It is high in vitamin C and acts as a fat burner or cutter.
Ice cubesYou can make summer drinks even more refreshing by adding ice cubes to your drink.
Steps to make water
Here's how to make detox drinks at home.
You can use any type of jar, including a mason jar and a water container. If you are making large quantities of the drink, you can use a large jar to hold all the ingredients.

I'm using only 4-5 slices. But, if you want to make a larger batch, you can use one whole cuke to bring out the best flavors.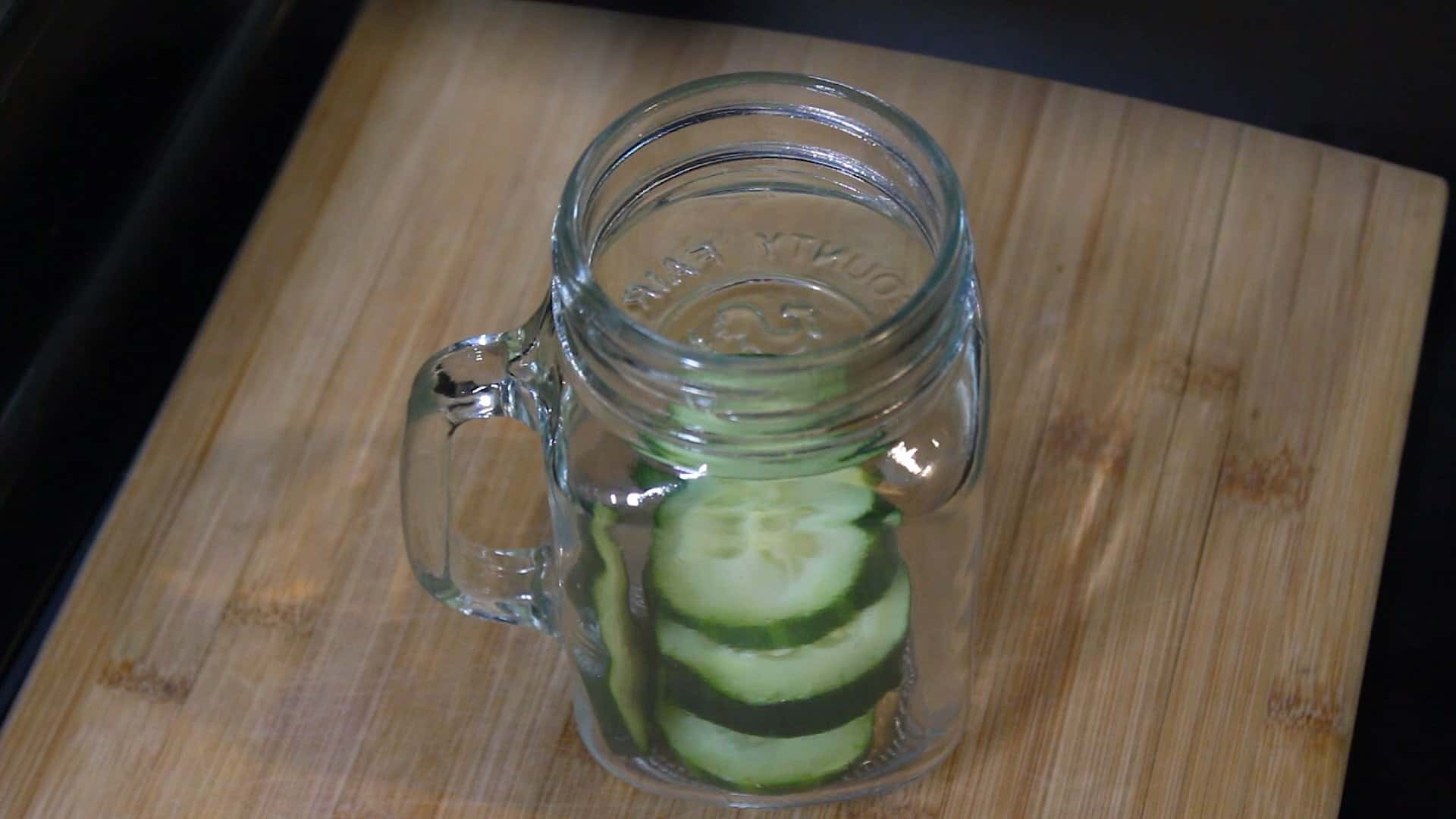 Add round lemon slices to the mixture. As the water is less here, I'm using 2-3 slices. However, if you need more, 2 lemons are sufficient.

Too many lemon slices can make the drink too acidic. A few lemon slices will help you achieve balanced flavors.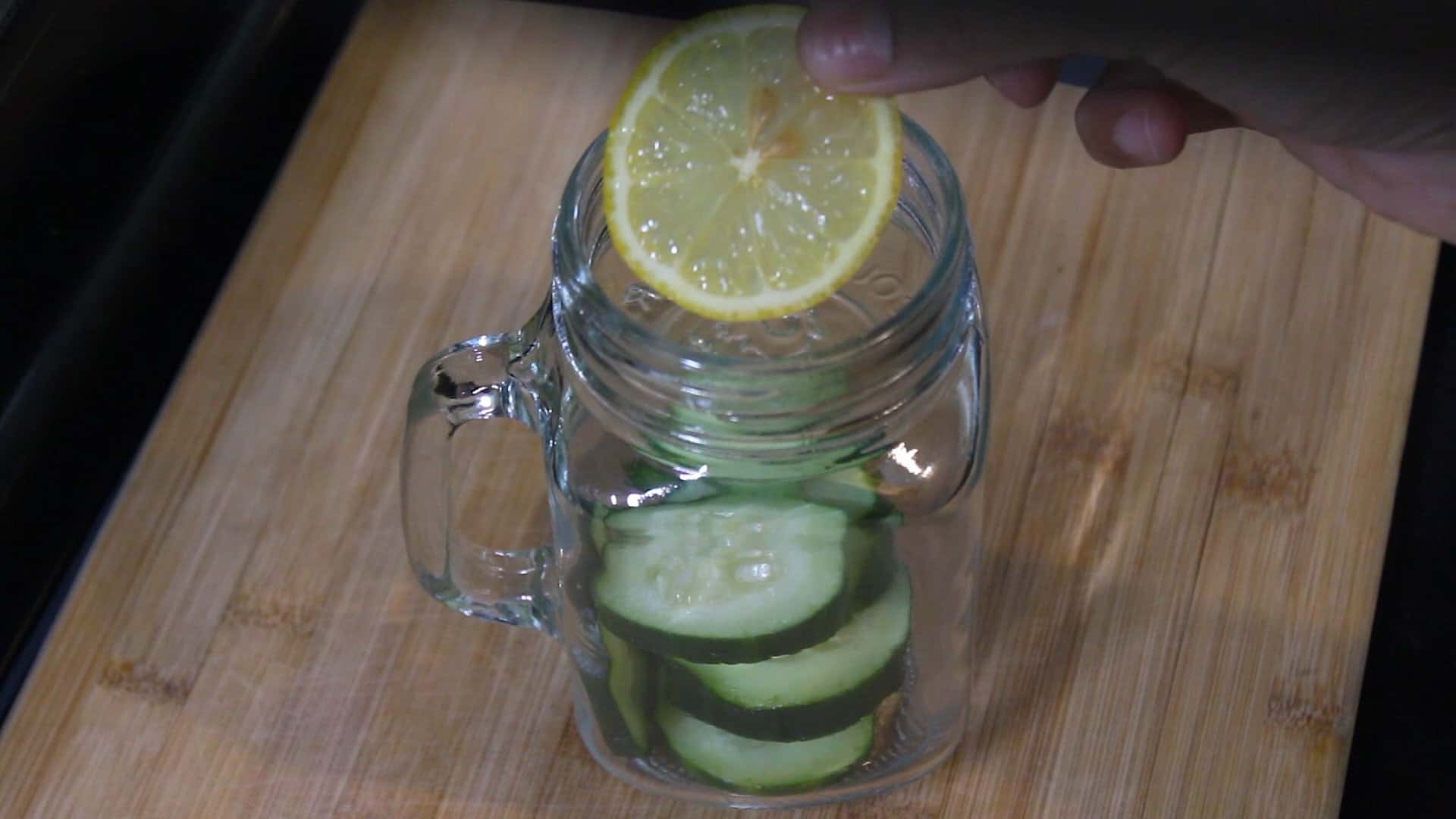 Mint leaves can be added. Fresh mint leaves can be used to create a fresh, minty scent.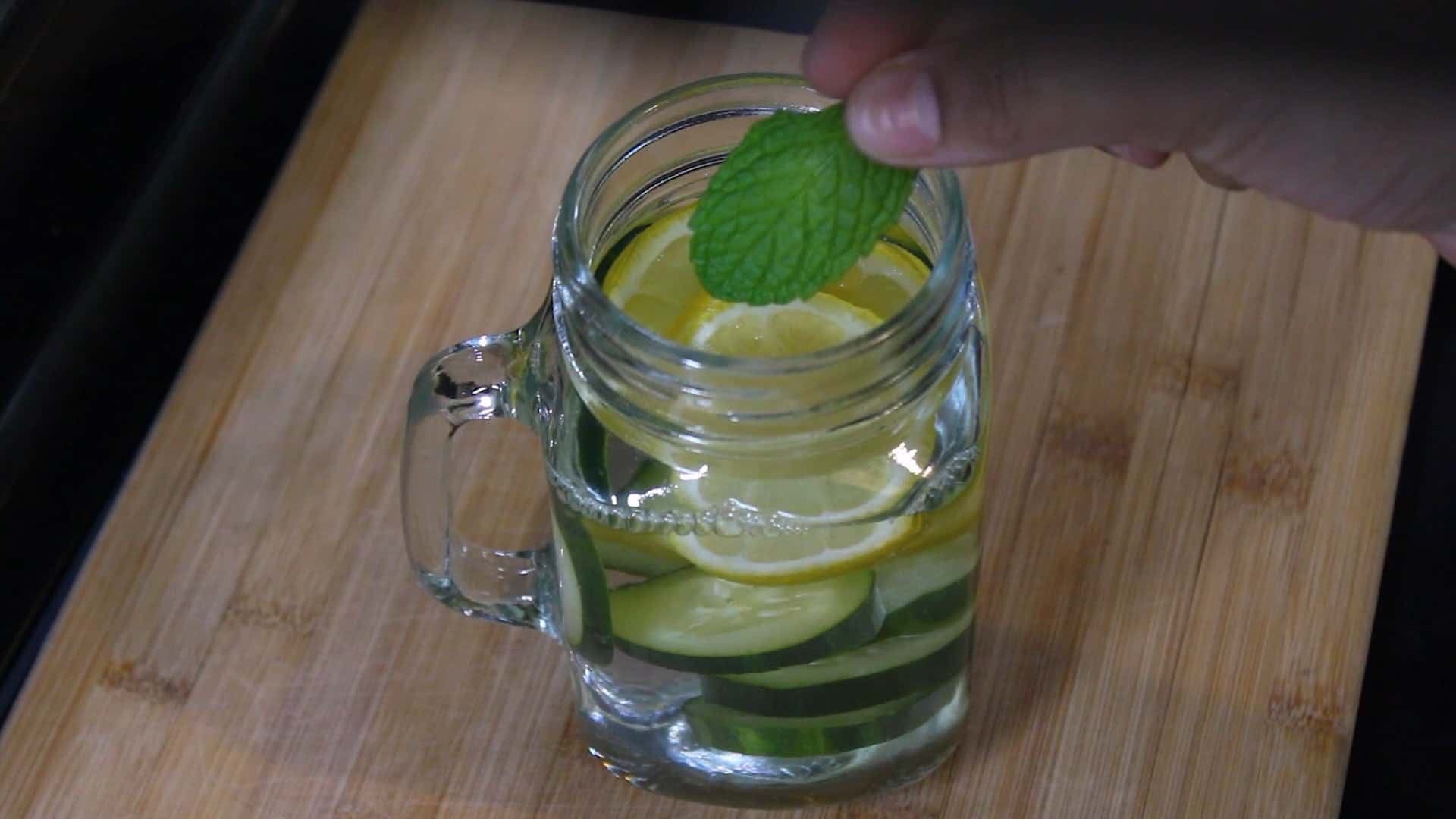 Add water to the mixture and stir. If the quantities are large, this step can be skipped. Add water to the required quantity. If you are using a large container, add water generously.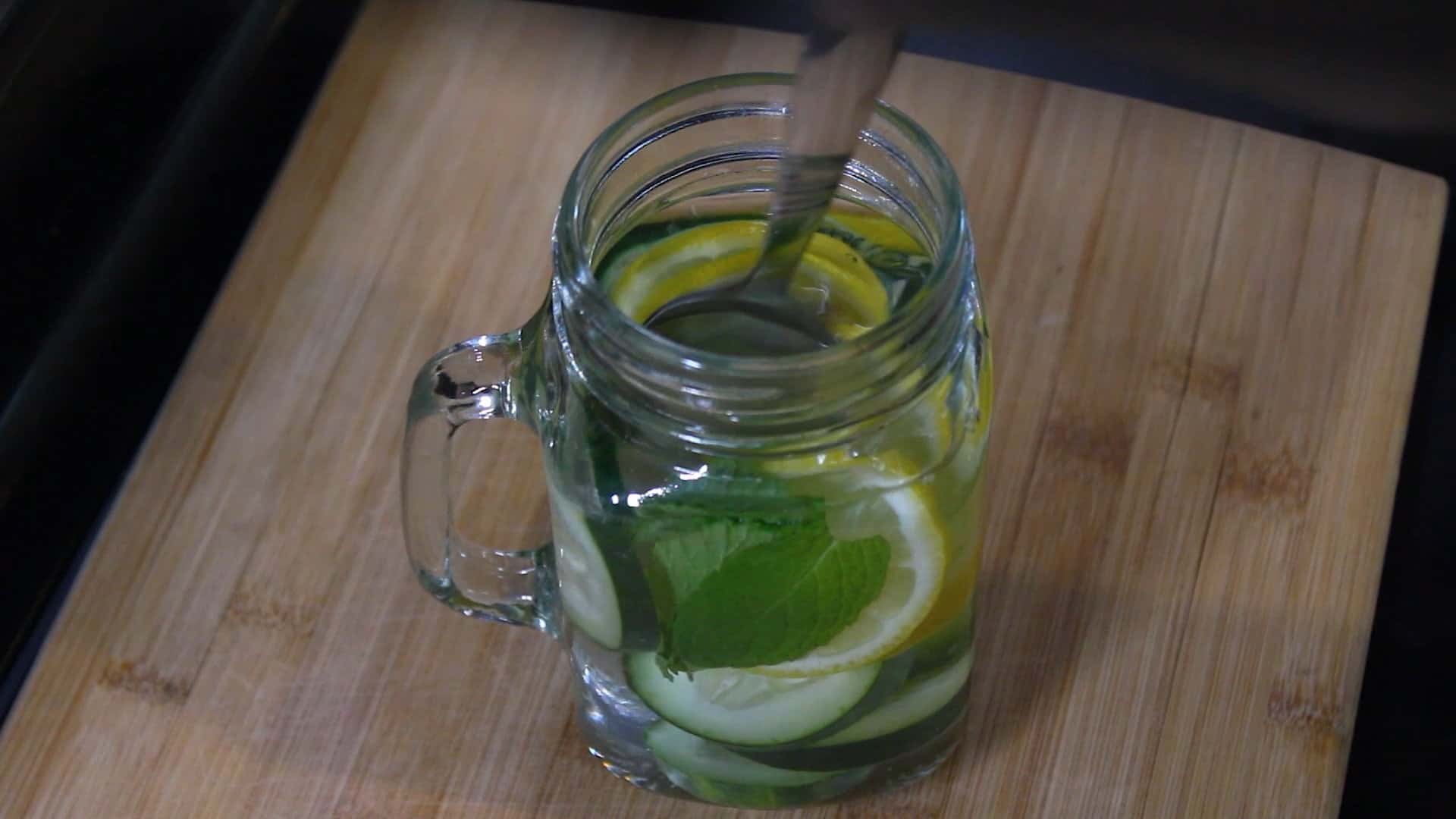 Cover the container. Allow the drink to cool for at least 2 hours before serving.

Serve the drink immediately, or let it chill in the fridge for at least 2 hours to allow the flavors to develop. Or store it in the fridge overnight to be used regularly in place of water.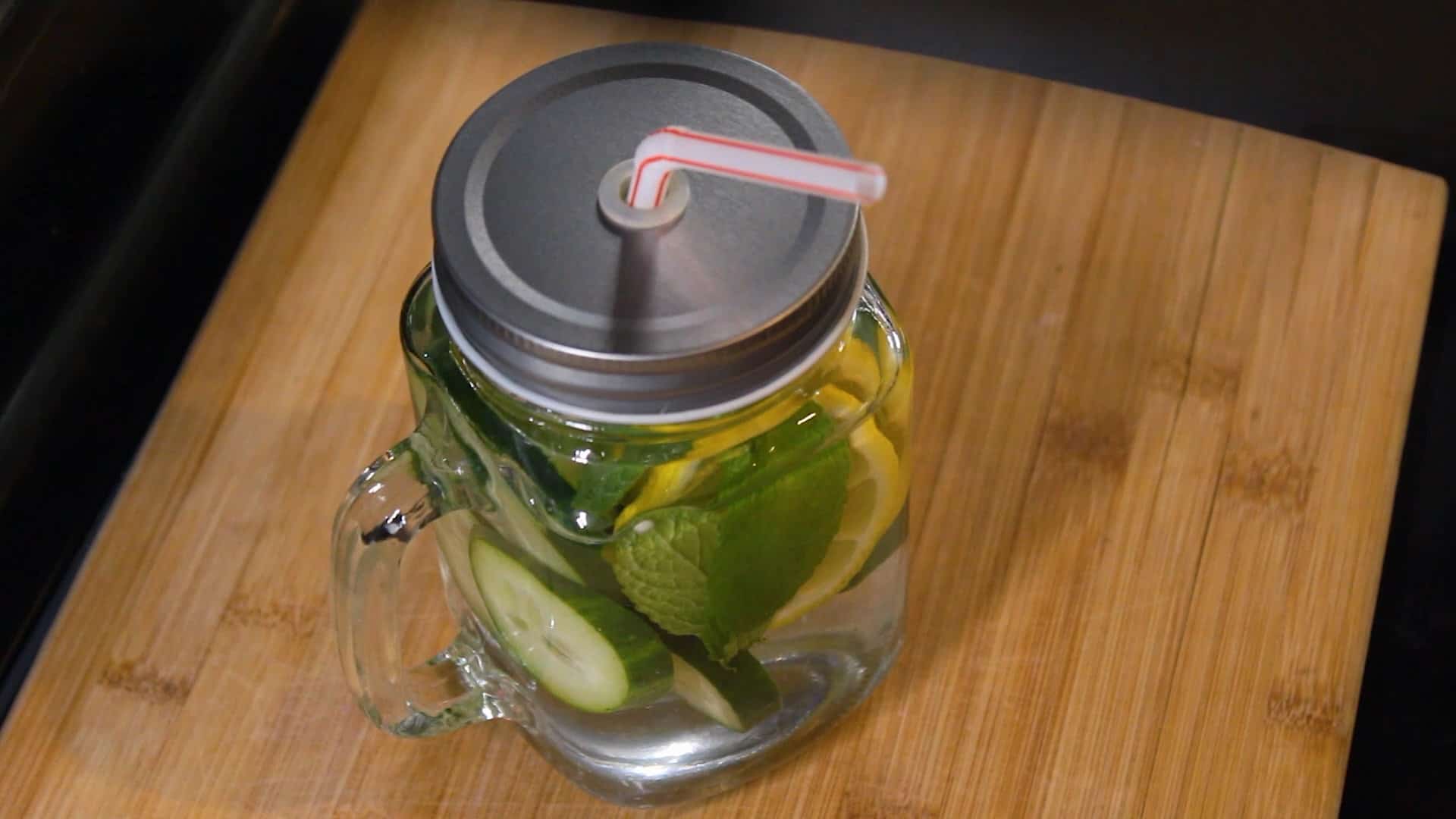 Serve it fresh. You can add ice cubes to make the drink more chilled. Or you can use a straw to enjoy the drink.
DStoring and Ice-Rigging Tips
Cucumber slices that have been kept in water for longer than 12 hours will become too soft and may be cut into small pieces.
It is better to strain the beverage after a few hours so that the flavors are gone. The strained drink can then be stored in the refrigerator for up 2 days.
Make sure to make a new drink within 2 days. Fresh flavors can keep the drink fresh for up to 2 days.
If you need it for the entire day, it is a good idea to make it in large quantities. You can make the drink the night before and let it cool in the refrigerator overnight. The next day, you can use it as water.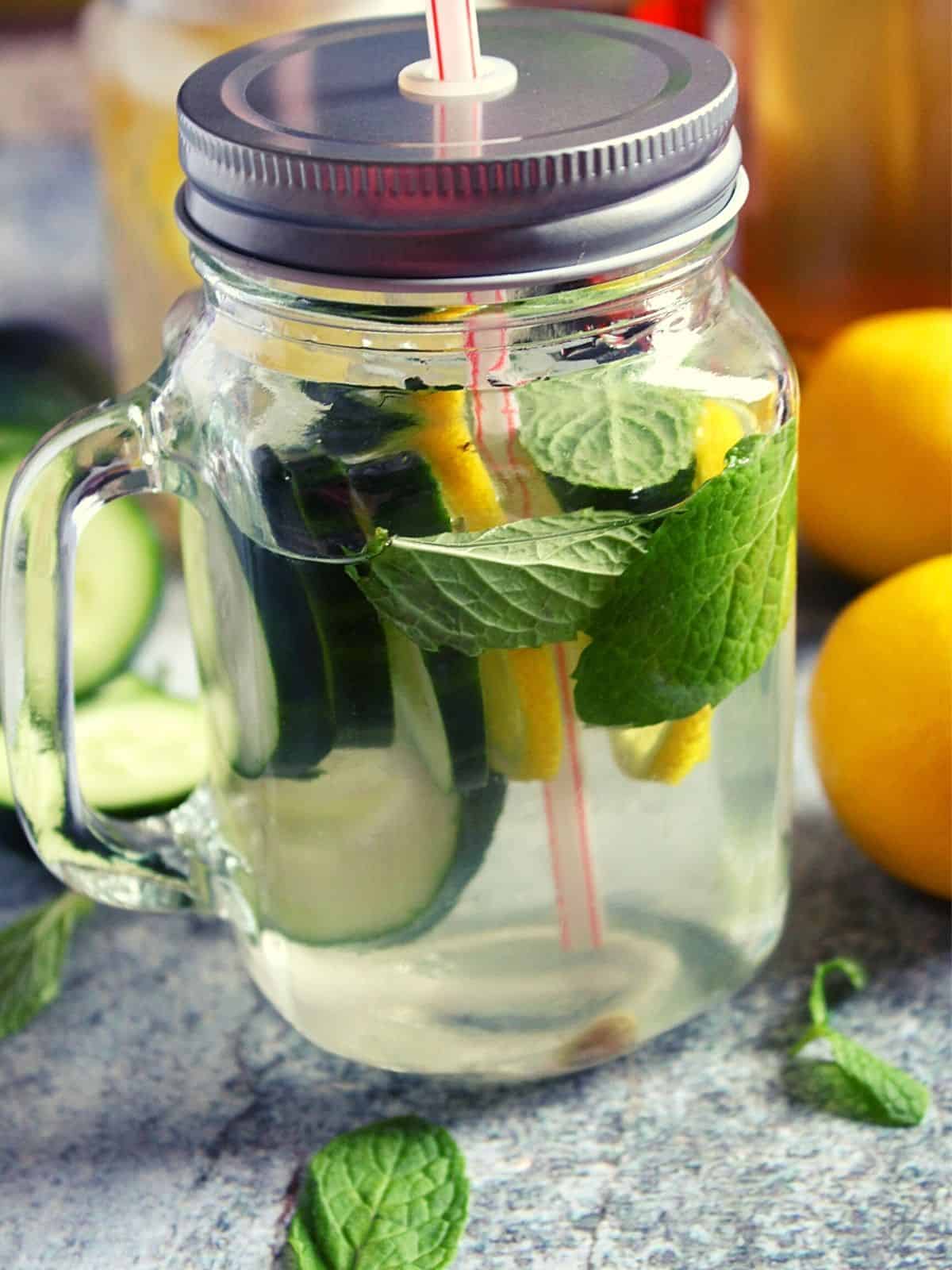 Tips and enhancements
Honey can sweeten the drink, but it is difficult to ingest. I suggest that you avoid honey as much as possible. However, the drink itself is delicious and has a cooling effect on the body.
It's cucumber lemon and some mint leaves, so I didn't add ginger.
Lemon cucumber water detox works best when ginger pieces are added. This remedy is amazing for weight loss.
Find more weight loss tips on my blog: turmeric to lose fat, hibiscus, and many other recipes.
Recipe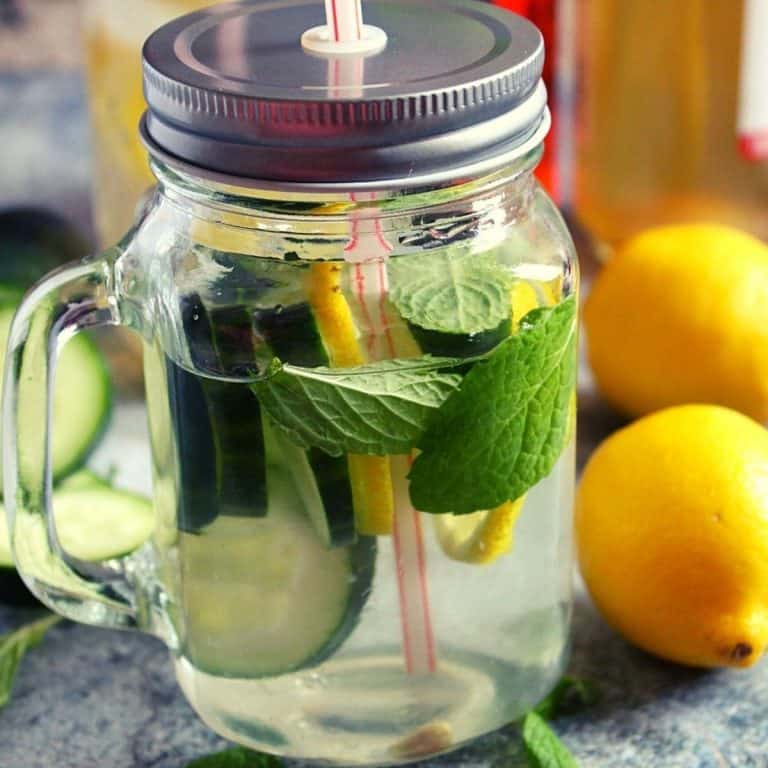 Lemon cucumber water detox with mint flavours
Delicious indian cuisine
Quick cucumber lemon infused water with a pinch of mint.
Ingredients  
5-6

Cucumber slices

Cut into rounds

2-3

Round lemon slices

3-4

mint leaves

1

glass water

Ice cubes

(optional)
Instructions 
Any jar can be used, whether it is a mason or water jar.

Add cucumber slices.

You can also add round lemon slices.

Mint leaves can be added.

Add water and stir.

Close the lid.

For the flavors to infuse, let them sit for 2 hours in the refrigerator.

Serve it fresh. Add ice cubes for a chilled drink.

It can be eaten at any hour of the day.
Notes
To make this detox water, you can add ginger or other flavors.
Nutrition
Nutrition Facts
Lemon cucumber water detox with mint flavours
Serving Size
Calories 145
Calories starting at Fat 27
% Daily Value*
Fat 3g5%
1g Saturated Fat6%
Sodium 35mg2%
Potassium 2355mg67%
Carbohydrates 20g7%
Fiber 17g71%
Sugar 26g29%
Protein 11g22%
Vitamin A 1255IU25%
Vitamin C 163mg198%
Calcium 273mg27%
Iron 5mg28%
* Percent Daily Values are based on a 2000 calorie diet.
WANT VIDEO RECIPES TO WATCH?
SUBSCRIBEUS ON YOUTUBE
FAQ'S
How long does it take for the infusion to occur?
It takes about 2 hours before the drink is ready to be consumed. The drink can be refrigerated for up to 12 hours, or even overnight. Strain the drink and enjoy it.
Is it best to throw out the cucumber?
Once the cucumber is fully infused, it is better to throw it out. If the detox is left in the refrigerator for too long, the cucumber in the water will soften and start to break.
It is best to strain the cucumber and other ingredients after they have released all of their flavors.
Do we need to peel the cucumbers?
You can either peel the cucumber or slice it with the peel. If you slice the cucumber with the peel on, be sure to wash it well to remove any particles.
How long can the cucumbers stay in water?
Cucumbers can be kept in water for at most 10-12 hours. They will lose their taste if they are kept longer. It is better not to let the water sit for too long.
Can we do the detox in a larger amount??
If you are making this in a large container, add a generous quantity of water, 1 whole cucumber cut in round slices, 2 lemons cut in round slices, and a generous portion of mint leaves. Allow it to cool in the refrigerator for several hours. It takes time for the flavors of the drink to infuse.
NOTE: For any health-related issues, please consult a medical expert.
Interactions with Readers