A quick way to lose weight is with black tea. This recipe shares easy chai or tea that doesn't contain any unhealthy ingredients, making it ideal to consume to help you lose weight and to complement your daily diet.
You can also find healthy recipes like weight loss coffee, weight reduction green juice, weight-loss water recipes, cucumber for fat loss, bedtime smoothie, ginger iced tea, and ginger tea for cold, etc.
Jump to:
About tea
This tea is made with easy-to-find black tea leaves, water and a few drops lemon. This tea is low in cholesterol by infusing the tea leaves with water.
Chai is another common name for tea. However, chai is made by blending the tea decoction with milk. This recipe is about the black tea concentrate and does not include any other ingredients.
This tea is easy to make and can be used for many health benefits.
Black tea contains less caffeine than black coffee, so it can be used as a great substitute for coffee or as a weight loss tip.
The tea leaves should be steeped in water and allowed to simmer for a while.
To achieve a stronger flavour, steep the tea for a bit longer. This gives you a stronger flavour and is a great stimulant that can be prepared quickly.
Below, you will find information about the tea and the benefits and disadvantages of this particular tea.
Different tea leaves can produce different flavours when they are steeped. You can choose from green tea, pink tea, and many other teas.
Is black-tea good for weight loss?
These tea leaves have fewer calories and less caffeine. This low-calorie beverage is a great fat burner and can also be enjoyed to keep one warm during conversations.
These tea leaves are high in flavonoids, which can alter the intestinal bacteria and aid in maintaining good body mass.
This low-calorie drink is more effective than unhealthy and high-caffeine drinks.
Consuming it more often can lead to nausea, vomiting, and other health problems. Drinking it with sugar, milk, or any other sweetener can cause weight gain and calories.
Don't eat it in an unhealthy way.
Benefits
Drinking water or black coffee before eating can help with weight loss.
It protects your skin from premature ageing.
It helps to maintain a healthy digestive system.
It increases immunity and lowers the risk for diabetes.
It can aid in weight loss when it is consumed without sugar.
Honey and lemon extract can help maintain a healthy digestive system and remove toxins. They also reduce fat deposits.
It reduces stress levels and keeps you mentally alert.
It lowers the risk of breast cancer in women.
It can also be helpful for patients with asthma.
Black tea can reduce the risk of developing heart disease and has many other benefits when consumed before meals with no sugar.
Cons
While drinking tea only once or twice per day is healthy, it can be harmful if you do so daily.
Drinking it too often or at odd times can cause insomnia.
Consuming it more often can lead to restlessness.
Ingredients
Black tea leavesThese can be easily found in shops and sometimes, black tea bags are also available in certain countries.
These tea leaves are dried tea leaf that have been taken from the tea tree and then dried and processed to make chai.
There are many brands that offer these tea leaves, but quality tea leaves will give you great flavours.
Water:Water is essential in order to steep the tea properly. This tea can't be made without water.
Lemon drops:Lemon aids weight loss. It also adds a new flavour to the tea. The addition of honey makes it easy for people to enjoy the tea.
Honey:It acts as a sweetener, and it can be used in tea recipes to replace sugar.
How to make tea
Add two cups of water into a saucepan. Use only high-quality water that is safe for drinking.

Add one teaspoon of black tea leaves to the cup. You should use high quality tea leaves that are fresh and give you a great taste after steeping.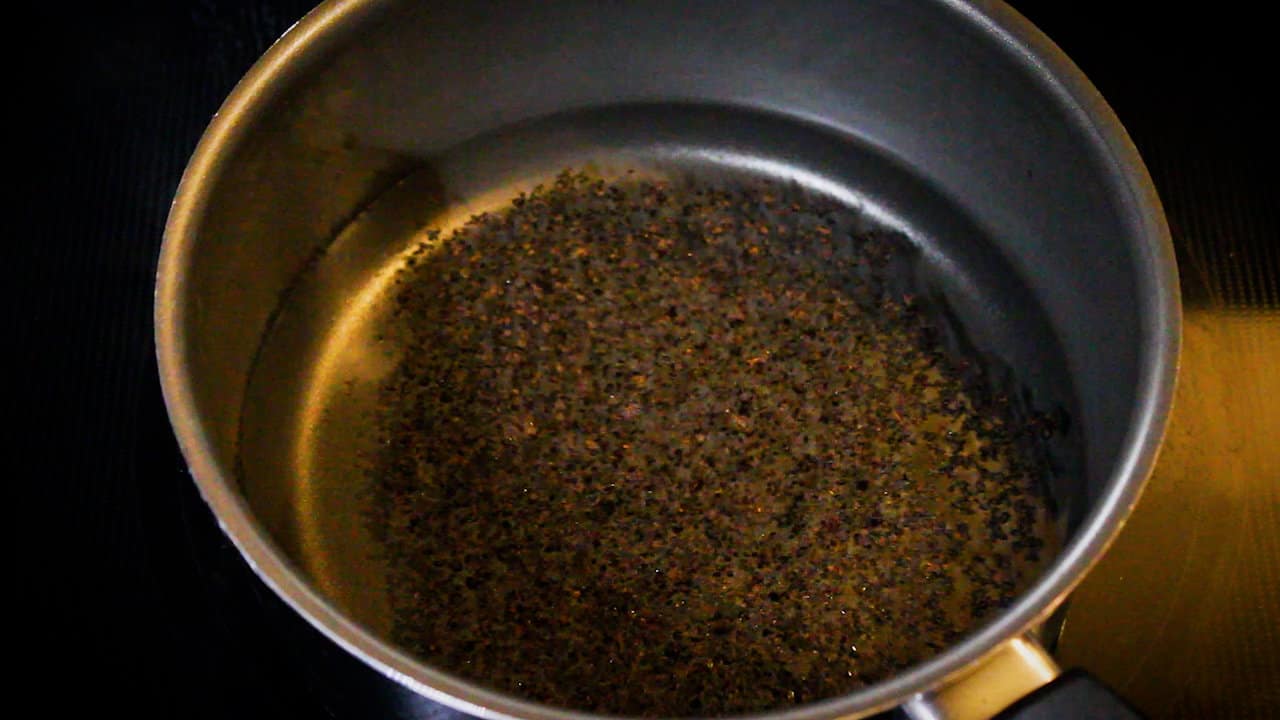 Bring the tea to a boil. Allow the tea to steep for a while, then simmer it for 5-10 mins. To get a stronger taste, steep the tea for a few extra minutes.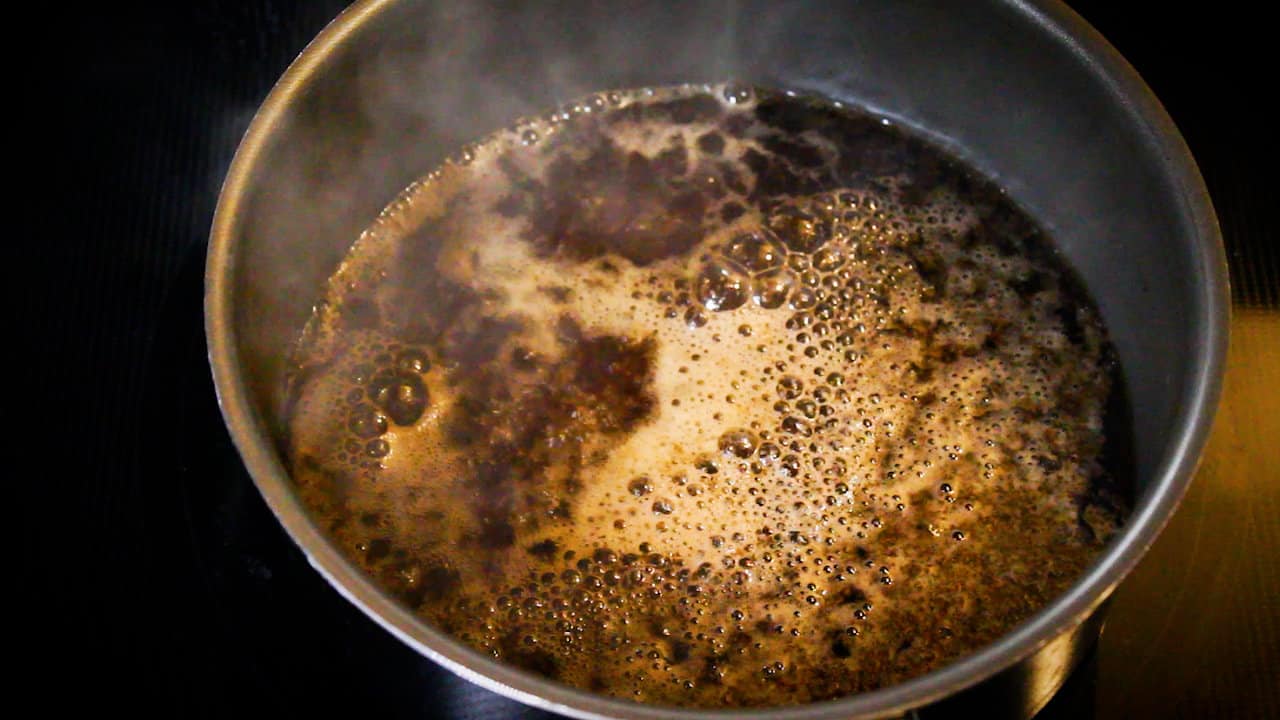 Turn off the flame. Strain the black-tea into a cup.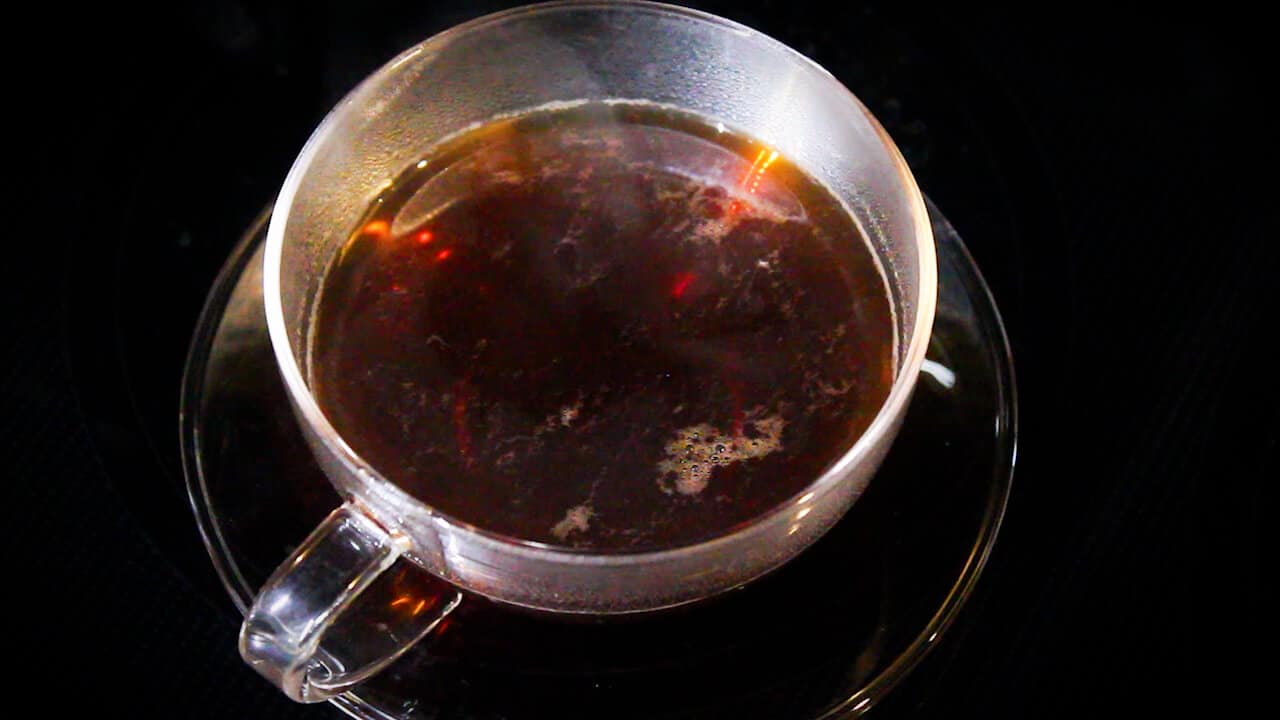 Let it turn into a lukewarm condition.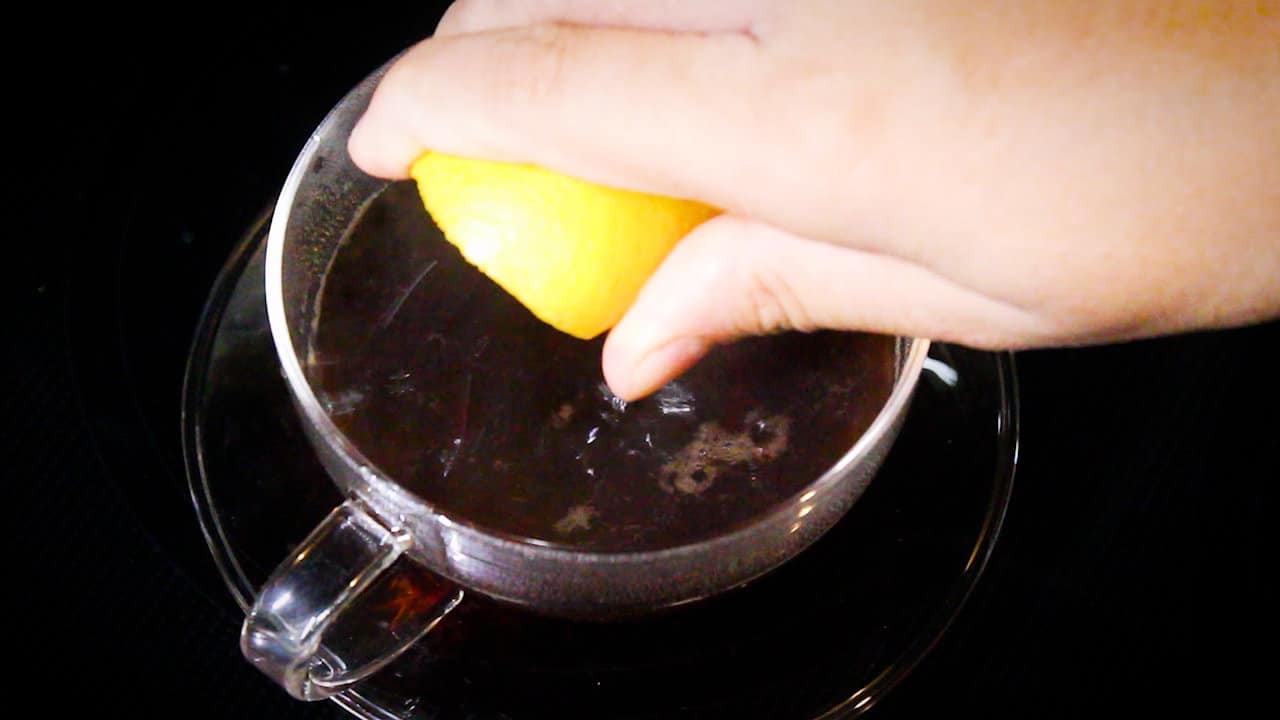 To the strained tea, add a few drops lemon extract.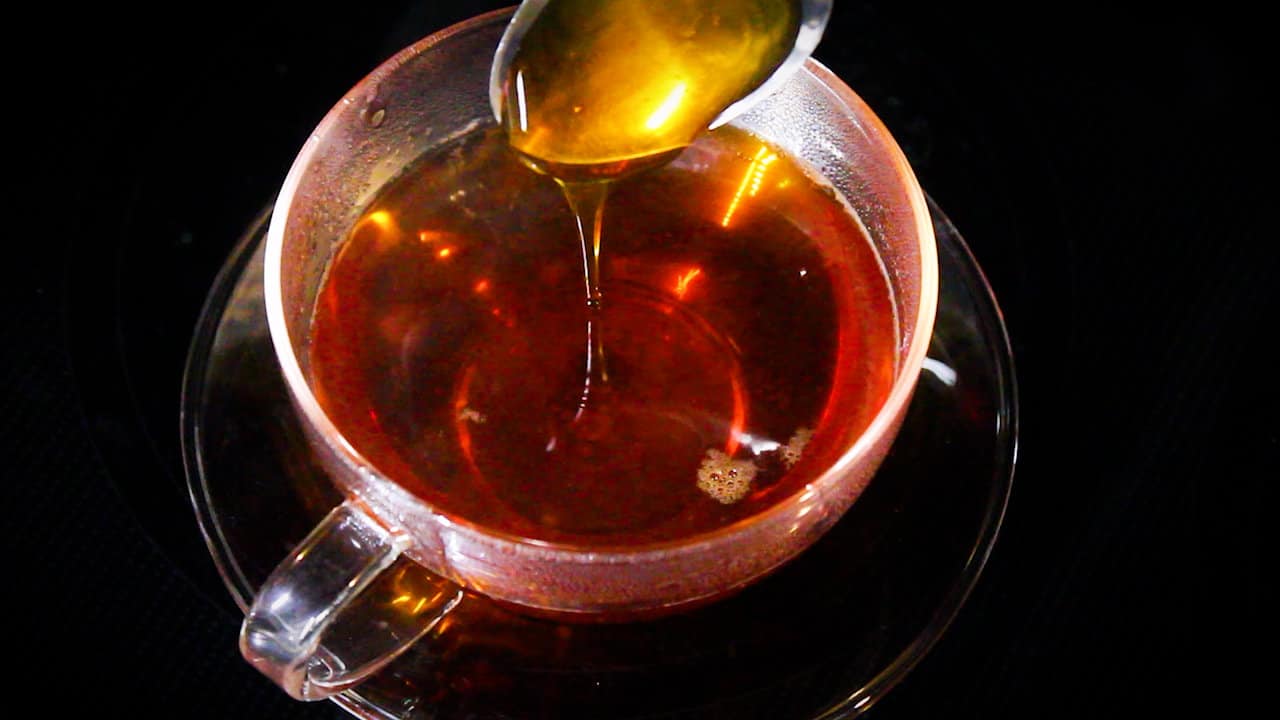 For better benefits, add honey to the tea.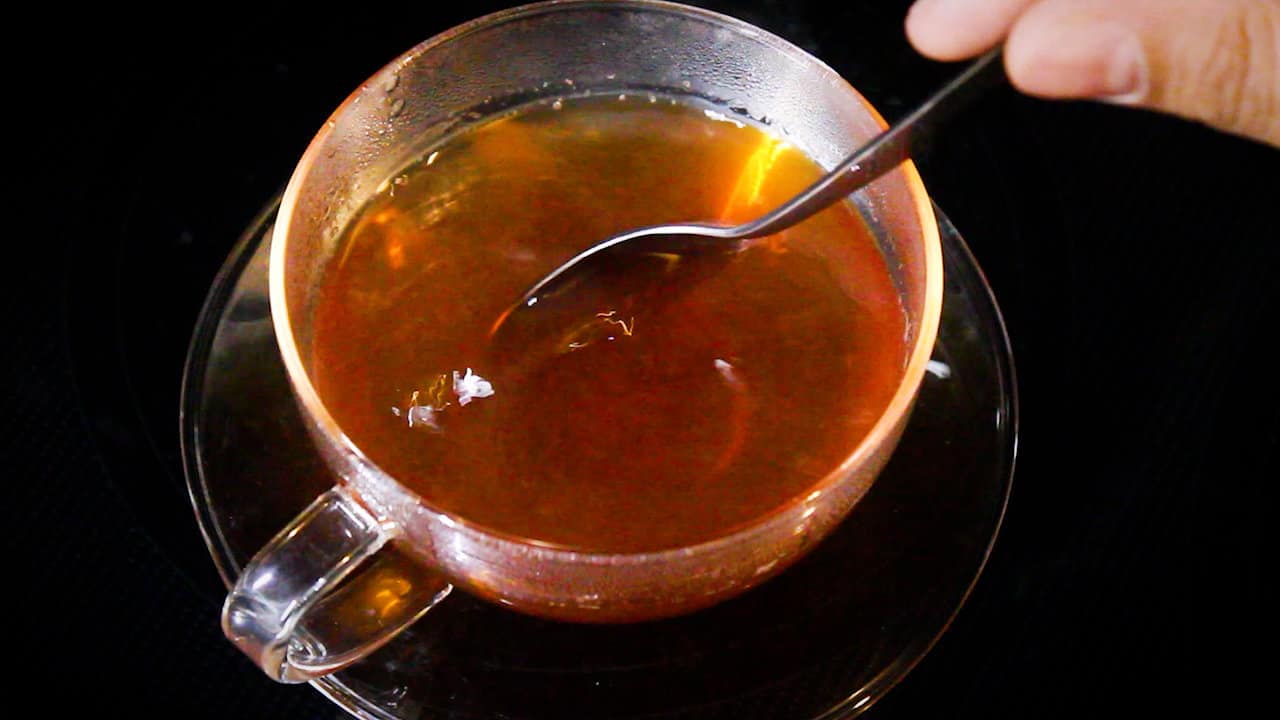 Recipe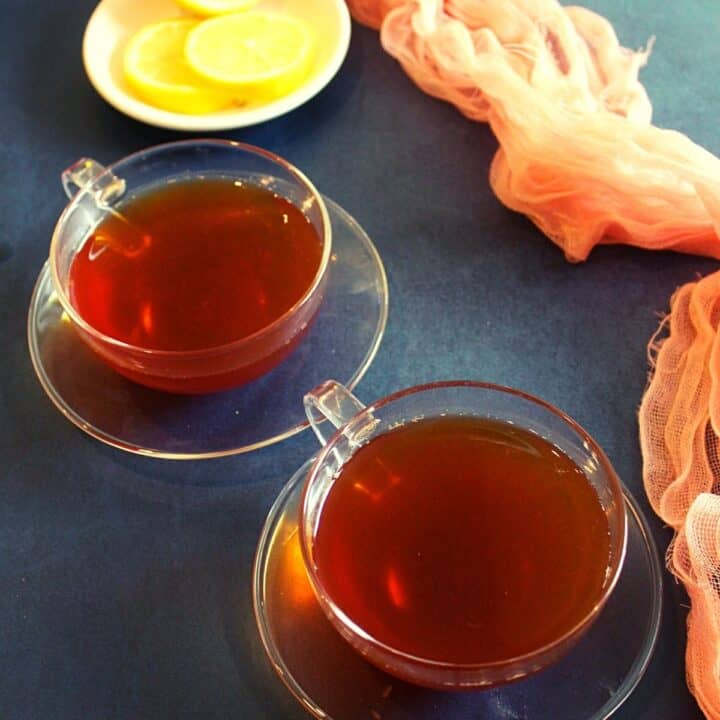 Black tea for weight loss
Delicious indian cuisine
This quick and refreshing tea is made from black tea concentrate.
Ingredients  
2

Cups

Water

1

Take one teaspoon

Black tea leaves

¼

Take one teaspoon

lemon drops

¼

Take one teaspoon

Honey
Instructions 
In a sauce pot, add two cups water.

Add one teaspoon of black tea leaves.

Bring it to a boil

For strong flavors, steep for 10 minutes or simmer.

The flame should be turned off.

Strain the black-tea concentrate into a cup.

Let it become lukewarm.

Add a few drops of lemon oil.

Honey can be added to the food, or you can skip it if necessary.

Mix and serve.
Nutrition
Nutrition Facts
Black tea for weight loss
Serving Size
Calories 3
% Daily Value*
Sodium 12mg1%
Potassium 1mg0%
Carbohydrates 1g0%
Sugar 1g1%
Protein 1g2%
Calcium 7mg1%
Vitamin C 1mg1%
Iron 1mg6%
* Percent Daily Values are based on a 2000 calorie diet.
WANT VIDEO RECIPES TO WATCH?
SUBSCRIBEUS ON YOUTUBE
When is the best time to drink the beverage?
For best results, drink it before every meal.
It can be enjoyed after meals but you should not overdo it, as it can have adverse effects.
Variations
Although adding milk to the tea is possible, it is not recommended. This tea is made for weight loss.
Green tea leaves bag can be used in place of black tea leaves. This makes it a healthy beverage that can be enjoyed with a healthy main meal.
When steeping tea, add mint leaves, grated Ginger, or lemon slices. This makes it healthier and helps to reduce body fat.
You can also add herbs and spices to make a strong and healthy cup of tea. However, you should only consume black tea concentrate and not too many ingredients.
Faq's
Black tea can reduce belly fat
Yes, black tea can be taken without sugar or milk. Having plain tea concentrate can help you lose weight.
How many times should we drink black tea?
It is a good thing to drink it 3-4 times per day. However, consuming it more often than that can lead to a negative effect and cause sleeplessness and restlessness.
Is black tea good for your skin?
The antioxidants and phytophenols in tea leaves are known to protect skin from aging and prevent wrinkle formation to a certain degree.
Recommendation